Master's in Counseling Student Serves Residents at Family Haven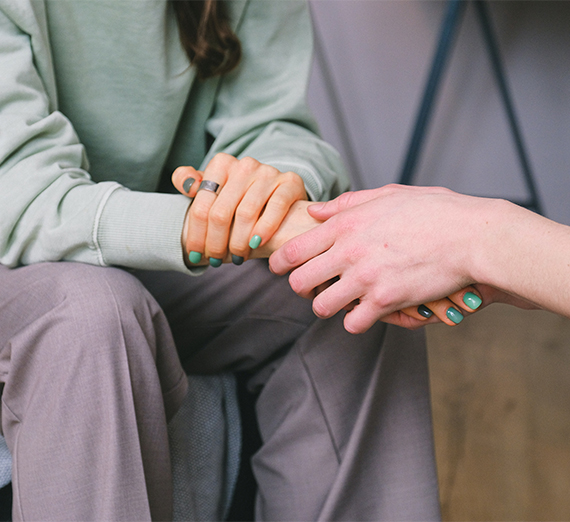 ---
Gonzaga Family Haven — a partnership between Gonzaga University, Gonzaga Preparatory School and Catholic Charities Eastern Washington (CCEW) — provides stable, supportive housing to families with children formerly impacted by houselessness. As part of CCEW's strategy for supporting whole family success, wrap-around services include mental health and counseling. This summer, Gonzaga's Marriage & Family Counseling program, a master's degree offered by the School of Education, began partnering with the Haven, providing graduate student interns experience while serving the mental health needs of Haven residents.
Matthew Clausen, a second-year graduate student in the counseling program is currently serving that role.
"By including those closest to the client, we can empower both the individual and those closest to them as they find new ways to grow and achieve their goals," Clausen says. "The family often gains awareness about the patterns they have formed and see how these either support their goals or work against them. With everyone in the family working together towards their agreed-upon goals, we can build stronger support and resiliency within the family so that each person is more empowered to achieve a healthy life. The counseling sessions often include games, role playing and skill-building exercises designed to strengthen communication, understanding and cooperation within the family."
Clausen works alongside CCEW's Community Behavioral Health Services team member Sonja Devaney (Gonzaga alumna), working with clients to help them identify the growth they want in their lives and strengthening their skills to achieve that change. His long-term interest in counseling is to primarily work with families and couples on diverse issues, including trauma processing, building healthy relationships and developing financial wellness.
Gonzaga Family Haven Director of Community Peggy Haun-McEwen is excited to see this partnership emerge.
"It is a blessing to our families to be able to offer behavioral health counseling on site at the Haven," she said. "Matthew is helping provide one of the wrap-around services we dreamed of in designing this community. Our families moved in less than a year ago and the fact that Matthew already has connections and is seeing families on a weekly basis is key to their transition from homelessness and to breaking the cycles of inter-generational poverty and trauma."
Gonzaga Family Haven is an effort of the GU's place-based initiative, Opportunity Northeast.