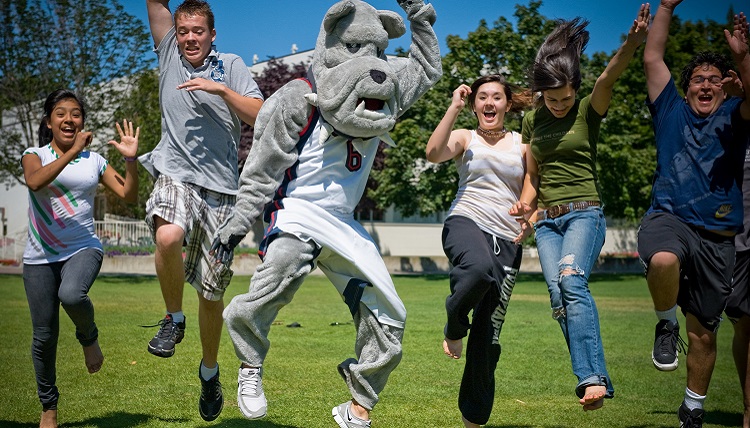 Applications for the 2023-2024 program are now open.
Why Principal Certification?
School leaders face many challenges, including legislated learning, under-funded programs and the demands of a global economy, and increasing pressures for school reform, assessment, and accountability. School leadership programs begin with the assumption that school leaders do more than provide effective supervision. Today's school leaders also work with peers, administrators, and parents to achieve school, district, and state goals. Research on school leadership indicates that student achievement is heavily influenced by the ethos of the school. An effective school ethos is characterized by faculty collegiality, collaboration, and a sense of community in which leaders demonstrate the courage to address tough issues, the commitment and care to improve conditions for everyone in the community, and the individual, personal and technical competence to be effective.
Internship Goals
The goal of this program is to provide firsthand work experiences in which the principal intern has the opportunity to learn how the knowledge and skills from the program courses can be applied to the educational setting. The intern is subject to the authority, rules, and regulations of the sponsoring school district. It is the desire of the university that through the internship experiences, prospective administrators may clearly discern patterns with their administrative performance.
What Sets Gonzaga Apart?
Cura Personalis "Care for the Entire Person":
We believe that education at any level is much more than simply having our candidates sit in a class taking notes. By emphasizing the importance of emotional, spiritual, physical, and moral development, we support our candidates as they become fully aware, capable, and creative.
Discernment:
"Discernment" requires taking a holistic approach and giving consideration to several possible courses of action, all of which are potentially good. Our candidates exit the program with a high level of focused discernment for challenging situations.
The Development of Competent, Committed, and Caring School Leaders:
Through role seminars and internships designed to immerse and develop leadership, candidates exit the program prepared to excel.
Individual Attention:
Our small group size allows for the opportunity to develop exceptional candidates both personally and professionally.
Support with Professional Goals:
Candidates are mentored by knowledgeable university faculty and professionals in the field who are committed to the success of each individual.
Program Outline
Designed for educators who currently hold a Master's Degree and want to pursue a Washington State Principal Certificate.

A 600-clock hour administrative internship.
Participation and completion of the On-line Leadership Role Seminars (Fall & Spring)
Completion of online portfolio
Practitioner based and embedded in the field
Must attend the 8 required retreat days
Learn More
For more information regarding this certification, please contact Dr. Catherine Zeisner by clicking the "Request Information" button below.