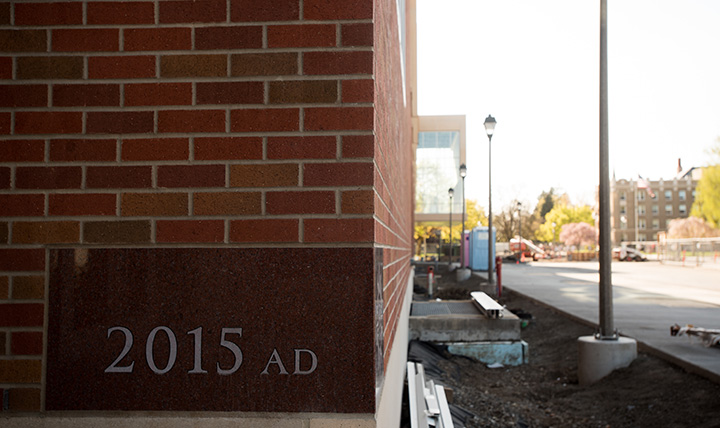 The Hemmingson Center story
The vision of today's Hemmingson Center started in the 1980s when the Gonzaga Student Body Association (GSBA) expressed the need for a student center at Gonzaga. Many thoughtfully planned steps were taken in order to make the University Center, the John J. Hemmingson Center, a reality.
The dates below highlight major milestones of the Hemmingson Center. In between these milestones are countless hours of planning, advocacy, gifts from friends and donors, construction, building moves and celebrations.
The John J. Hemmingson Center provides our growing student population an integrated Jesuit and Catholic education experience in a contemporary space that brings together students, faculty, staff and community in a way that fosters collaboration and activities that supports social, academic, cultural
and spiritual growth.
News Releases
March 13th, 2018
The Hemmingson Center receives an award and a mention in the Foodservice Equipment & Design Trade Journal
July 29, 2015
Gonzaga Completes John J. Hemmingson Center
October 11, 2013
Gonzaga Names Transformational New Facility in Honor of Lead Donor John J. Hemmingson
July 11, 2013
Groundbreaking Heralds Construction of Gonzaga's University Center Project
May 15, 2013
Trustees Approve $60 Million University Center
May 15, 2013
A Fond Adieu to the COG, which has Served Generations of Zags Well
February 14, 2013
Thanks to You, First Annual National Gonzaga Day a Resounding Success
January 25, 2013
Watch the live recording of the National Gonzaga Day halftime presentation
January 24, 2013
Zag Nation Unites on First National Gonzaga Day to Celebrate University's Tradition, Transformation
February 23, 2012
Gonzaga to Break Ground This Spring on $14 Million Retail, Parking Facility