Gonzaga to Break Ground on $14 Million Facility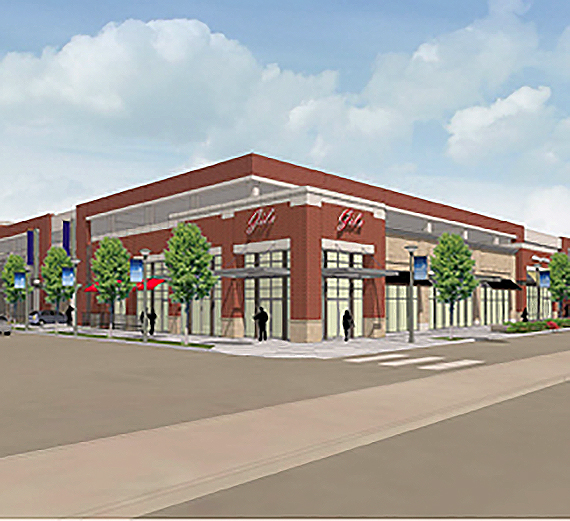 ---
Gonzaga News Service
SPOKANE, Wash. — Gonzaga University today announced plans to break ground this spring on a new four-level, $14 million mixed-use facility with a ground-floor campus bookstore, meeting rooms and flexible space designed for dining and future retail, as well as 650 parking spaces. The building will occupy the block bounded by Hamilton and Cincinnati Streets and DeSmet and Boone Avenues.
In addition to providing attractive dining and retail space for students and area residents alike, the flexible structure will accommodate attendees of campus events and provide the parking infrastructure necessary to build a University Center within the next few years.
Construction of the new mixed-use facility precedes eventual demolition of the COG and its adjacent parking lot to make way for construction of a new University Center at that location (DeSmet Avenue and Dakota Street). Campus planners are evaluating components and functions of a University Center, including its size, scope, and uses. (According to Gonzaga's Archives, the name COG is an acronym for the original name of the building: "Circulus Omnium Gonzaga-orum." That contrived Latin term, penned in spring 1952 by senior Dick Noble and Fr. John Martin, S.J., translates, roughly, to "a meeting place of all Gonzagans." The name was since abbreviated to COG.)
A University bookstore, facing Cincinnati, will be relocated from the COG to fill approximately 16,000-square-feet of ground-level retail space in the new mixed-use facility. The new structure also will accommodate an additional 20,000-square-feet of ground-floor retail space facing Hamilton.
"Initially, the flexible areas facing Hamilton will be used for academic conferences and meetings, special events and other general uses," said Chuck Murphy, Gonzaga's vice president for finance. "Upon demolition of the COG, student dining will be temporarily located to this area of the facility. When the University Center is completed, it will become leased retail space."
The University also is working to create space on campus for parking that currently impacts residential streets in the Logan Neighborhood nearest to campus, Murphy added.
The new facility underscores Gonzaga's continued commitment to environmentally sensitive construction, with a design that aims for LEED certification through careful selection of materials, energy systems and more. Leadership in Energy and Environmental Design is an internationally recognized green building certification system that provides third-party verification that buildings are designed and built using strategies to increase performance and reduce waste.
Partial funding for the mixed-use facility has been secured through private donations, and will be sustained through income from a combination of leased space and parking fees.
The new mixed-use facility — the first major construction project on campus since completion of Coughlin Residence Hall in August 2009 — is expected to be operational by January 2013.
ALSC Architects designed the new facility; Vandervert Construction is the general contractor.