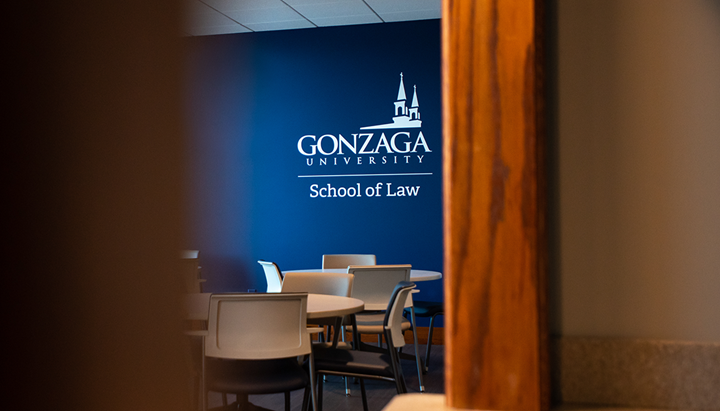 The information on this page is specific to Gonzaga University School of Law. Other Gonzaga students should contact the main campus Registrar's Office for information on registration.
Registration Process
If you have a hold on your account for any reason, you will not be able to register. Get your holds cleared before the registration period starts.

Before you register for any semester, please also read the following:

1. If you have a problem with Zagweb functionality on the morning of registration, please contact Tech Support. If you have other non-Zagweb issues with registration, please email Robbie McMillian and she will help you as quickly as possible. Please do not leave phone messages as Law School Registrar's Office staff will be unable to respond by phone until later in the day. You will receive a quicker response via email.

2. If you try to register for a course and it is full, do not contact the professor. Instead, email the Law School Registrar's Office to be placed on the wait-list for the desired course. Law school wait-list requests must be done in writing (via email) and the lists will be populated by the time that emails are received. You may not request to be added to a waitlist until your registration period opens.

3. Law students cannot register via Zagweb for credits that are considered special registrations. These include clinic, externship, law review/journal, moot court, directed research or study abroad. Special registrations will be facilitated through the respective departments (clinic, externship, etc). The timing of special registrations will vary, but typically are completed approximately one month before the start of the semester. Registration for these types of credits will be individually confirmed to each student via email by the Registrar.
Fall 2022
Web Registration
Registration Priority will be determined by number of COMPLETED credits (inclusive of spring 2022 credits, but NOT of summer 2022 registered credits):
41 credits or more (completed only): Wednesday, June 15, 2022 at 8:00 a.m.
40 credits or fewer (completed only): Wednesday, June 22, 2022 at 8:00 a.m.
For instructions on how to register via Zagweb, please click here (requires MyGU login.) Please note that the Law School does not use the "Course Authorization" procedure listed on instructional videos. If you are unable to get in to a law course because it is full, follow the Waitlist instructions listed above.
Web registration is not available for second-term Executive JD students or incoming 1L students. Registration for these groups will be completed by the Registrar, and schedules will be posted to Zagweb accounts by early-August. Students will be notified when the schedules are available.
Web Add/Drop Period Begins: June 23, 2022
Last Day to Add/Drop: September 2, 2022
The add/drop period applies to all courses, regardless of start date.
Changing a course from credit to audit constitutes adding/dropping.
Fall 2022 Adjustments for Dropped Credits
Prior to and through Friday, September 2, 2022: 100% Refund
After September 2, 2020: No adjustment given
Please see the
Student Accounts website
for information on Complete Withdrawal Tuition Adjustments.