MA/TESOL Graduates talk about why they choose Gonzaga's MA/TESOL Program and what they got out of it.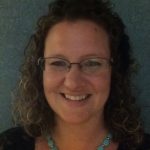 I decided to pursue a Master of Arts degree in Teaching English as a Second Language after twelve years of teaching English Language Learners in California with anywhere from 50% to 100% Multilingual Learners in my classes in Fresno and San Francisco. I had already completed a rigorous ELL endorsement as part of a post-graduate credential program, and I continued to take and eventually conduct professional development for teachers regarding Multilingual Learners, including specific ELL differentiation training and coaching. The more I learned and taught, however, the more I realized I needed to learn, and after thirteen years of teaching Multilingual Learners and coaching teachers in how to work with Multilingual Learners, I realized it was time to pursue an advanced degree. The traditional K-12 ESL endorsement training programs were not enough to address the complex needs of the students in my classrooms and their families.
There were many strong MA/TESL programs in California to choose from but I was looking for something tailored to my own perceived needs. Having already worked in the field for some time, I wanted a program that would offer me the flexibility to not only read about but also understand through experience the difference between the ESL and EFL contexts, K-12 and Academic ESL settings, and Immigrant and Refugee perspectives. Some of the programs I previewed did not address these issues at all, and none addressed them all within a single program. Most importantly, I wanted a program where the professors teaching me to teach were simultaneously teaching Multilingual Learners. So many of the MA/TESL programs I had looked at focused on a single group: adult academic ESL. I knew that a program that offered a masters in Peace Corps would also have a different focus on TESOL in general. Gonzaga was on the list, so I did a little research and found that it offered a degree that blended theory with practice in one location. I decided to check it out.
The program offered all it promised and more, and I was able to focus on elements of my profession through training that had never been available to me before as a K-12 educator. I was able to go beyond "language acquisition in the content areas," a focus of K-12 ESL endorsement programs, to truly understand how language is structured, learned, and developed for students with a variety of L1 literacy and oracy experiences. I was able to focus on strategies for NES and preliterate learners, a growing population in our schools that is rarely addressed in any depth in K-12 preparation programs. I was able to observe and compare NES students in the academic ESL at GU while simultaneously observing preliterate refugees at IEL. I was able to watch action research in progress in the classrooms of my own professors, and I was able to consistently watch the "theory in action" of MA/TESL professors as dedicated to their own students and craft as they were to my training.
Having been through both a post-graduate K-12 endorsement program and GU's MA/TESL program, and having taught and conducted professional development for K-12 teachers in California and Washington as well as MA/TESL and K-12 teachers in the Immigrant and Refugee Perspectives class at GU, I can truly testify to the fact that the unique design of the MA/TESL program at Gonzaga, with its intricate ties to academic ESL, was a program truly worth the time and effort of relocating to a new state and city. (Naomi Hagen, 2013)
---
My name is Maggie Diehl and I highly recommend the MA-TESOL program at Gonzaga University. What I appreciate the most about this program is that it provides many opportunities to practice teaching and to work with international students. This has helped me immensely; I have worked with international students in the Tutoring Center as a tutor, taught immigrant and refugees in the Spokane community through Gonzaga ESL Community Outreach (GECO), and mentored youth through the Literacy for English Language Learners course. Furthermore, the faculty encourage continuous professional development, assisting with conference proposals and resume building. All of these experiences have made me a marketable candidate for jobs, and I just started working at Spokane Community College teaching English. I want to say thank you to the MA/TESOL program for helping me start my career as an ESL teacher! (2018)
---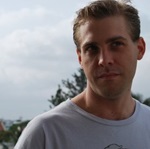 I first came to Gonzaga in 2013. I knew immediately that it was where I wanted to study for my MA in TESOL. The staff always put students first and made time for me when I had questions. The program also works to contribute to the community through GECO, which I feel is not only admirable but important for the school. I had been a teacher for several years before I entered the program but I hadn't realized just how much there was for me to learn. Studying at Gonzaga has been a very formative experience for me and I would recommend it to anyone. (Matt Ross, 2016)
---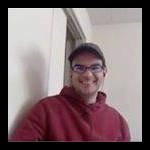 My name is Matthew Shalala. In 2018, I earned my Master of TESOL from Gonzaga University. During my time in the MA-TESOL program, I found a curriculum that was extremely rigorous and highly rewarding. I gained a solid theoretical foundation of the discipline, while also gaining meaningful teaching practice. My professors brought with them an immense wealth of knowledge and experience. Importantly, each professor demonstrated a profound dedication to the graduate students. Speaking of my own experience, my professors enthusiastically reciprocated the substantial time and effort that I put into my studies. Often, I found my engaged in discussions and debates with the professors outside the classroom, from which I acquired invaluable insights and bits of wisdom. With respect to practical training, the program afforded me a number of opportunities to put into practice what I had learned from my coursework. With the program's support, I developed and taught a community outreach project which is still ongoing since my departure to help prepare immigrants and refugees to take the Washington State exam for medical interpreter certification. In addition, I gained professional experience by teaching two courses in the English Language Center (ELC) at Gonzaga University, as well as by serving as the ELC's head tutor for two years. I can confidently state that the MA/TESOL program prepared me well to begin my career in TESOL and helped me to land a professorship in the Department of International Communication at Kinjo Gakuin University in Nagoya, Japan. All of this is to say that if you are looking to study in a top-tier graduate TESOL program, I strongly encourage you to apply to the MA-TESOL program at Gonzaga University.
---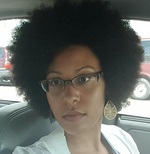 Gonzaga's MA/TESOL and ESL program are strongly dedicated to unity, social justice, diversity, intercultural communication, and global engagement. Out of all my years at GU, I had never seen any part of the university uphold these values like the ELC (English Language Center) has. As a Master's student, I not only learned about my future profession and the theories that support and define this area of study, but was given ample opportunities to turn theory into practice. Due to our collaboration with Gonzaga's ESL program, I was able to have first-hand experience working with international students. Instead of reading about language instruction, theory, and pedagogy, I assisted my professors, who teach both Master's and ESL classes, in the classroom while they taught our incredible students. By having instructors who consistently and effectively teach in both arenas, I was ensured that they knew exactly what they were talking about and were not simply relying on past experience that may or may not be outdated. Every day, I was surrounded by a myriad of colorful tongues that spoke words one would rarely, if ever, hear on the streets of Spokane; let alone the rest of our campus. I was exposed to various cultural modes of thought, beliefs, and traditions. The most rewarding part of this was that I could interact with those thoughts, beliefs, and traditions with the people that brought them to our campus; not simply learn or hear about them from a textbook or lecture. (Brittany Nevas (Dortch), 2015)
---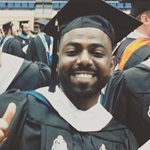 Thanks to your appreciated guidance, help, and advice which enabled me to reach high positions. In 2019, I was appointed as English examination and evaluation manager. Also I have won BAE's Chairman's award for business leaders for the best talent development project in KSA. This particular project focuses on training and developing English teachers. What I learned during the MA program and the TESOL certificate has enabled me to stand out among many others in BAE KSA. Again thank you for everything and please pass my thanks to all the MA TESOL family. (Sultan Hebbah, 2016)
---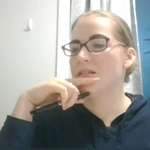 One of the most important lessons I have learned from the MA/TESOL program at Gonzaga is that a good teacher is constantly updating his or her methodology to suit the needs of the students and the data available. The combined structure of the ELC allows for a feedback circuit, where our instructors actively apply techniques in their ESL classes and receive results, which further informs what is taught to us MA/TESOL students. Alterations are made at the theoretical level and applied again so that there is a continual cycle of teaching and adjustment. There is no higher level of ongoing research and active application than with what is offered through Gonzaga's unified ELC.
Another extraordinary attribute of the English Language Center is the ability of MA/TESOL students to have frequent and familiar access to the very types of students we will be teaching in the future. Due to the nature of the program, our joint teachers allow ESL students and graduate students to participate in educational projects together. This approach, in combination with the teaching feedback circuit, serves to strengthen the quality of the education all students receive, and to deepen the relationships we build with each other. (Jenn Elbek (Kurz), 2015)
---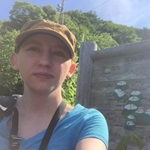 As a student of the MA/TESOL program, I was able to observe ESL classes that were taught by my professors, as well as collaborate with ESL instructors who did not teach in the MA/TESOL program. This kind of active, experiential learning is what sets Gonzaga's MA/TESOL program apart from similar programs in the country. The MA/TESOL and ESL instructors work together to create classes that reinforce each other through each language skill. This planning often crosses over to the MA/TESOL curriculum. As an MA/TESOL student, I saw my classes as starting points for my experiences observing and interacting with ESL classes, where I could test and deepen my understanding of language learning theory. (Heidi Olson, 2014)
---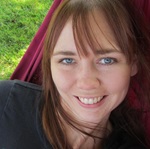 After researching TESL programs, I narrowed my decision down to two schools: BYU and Gonzaga. Both have excellent TESL programs, but BYU's linguistics and foreign language programs are among the best in the world, and BYU would have been much less expensive and much closer to home for me. However, I chose Gonzaga precisely because of the offer of abundant opportunities for practical applications of what I was to be learning. Even before I completed my practicum, from the very beginning my language teaching instruction was fully integrated into the other areas of the ELC. I was able to observe and help out in my own professors ́ outstanding ESL classes; this gave me the opportunity to see them practice what they preach, so to speak. It gave them credibility and currency as teachers since they were fully immersed in the topic that they were teaching. I was able to act as a scribe for a disabled student in several of his classes. As a graduate assistant, I was able to help out with many different aspects of the MA/TESL program and the Center for Global Engagement, including recruitment for MA/TESL and ESL, orientations, testing, and even teaching two community ESL courses. We MA/TESL students were able to use the ELC ́s facilities to teach our own community ESL classes, Gonzaga English Community Outreach (GECO). We had the opportunity to teach English classes in the TESOL Summer Institute and/or visit other countries in the TESOL Abroad program. Being located in the same building as the ESL students, we were able to develop closer relationships with the students and participate in the same extracurricular activities, such as Conversation Circles and holiday celebrations. As a generalist at heart, I value a multifaceted program that takes into account the complexity of the situation it is teaching. Much of the above would not have been possible in a common MA program, and I feel that my time at Gonzaga gave me ample real-world and multicultural experience and I left much more prepared for teaching and administration than I would have without the fully-integrated entity that is the ELC. (Jennifer Zirbes, 2012)
---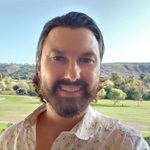 I did a nationwide search of colleges and universities to find an MATESL program. All of the programs I reviewed offered the same degree and promised to educate ESL teachers in best practices and techniques, but Gonzaga University's MATESL program stood out. Gonzaga's program was the only truly holistic TESL program I could find. No other program had a community of learners, teaching professionals, and practical skill application opportunities like Gonzaga. As a teaching professional in training, I had unprecedented access to a functioning ESL program for international students. On day one of the MATESL program, I not only received theoretical instruction on best practices, but also received hands-on opportunities to see theory applied in an ESL classroom by the very same professors that I learned from in the MATESL program. The opportunity to learn from professors who lived what they taught gave me the confidence to apply what I learned quickly and effectively. Without professors that taught in both the ESL and MATESL programs, the effectiveness and meaningfulness of both would have been greatly diminished. In addition, the partnership of the ESL and MATESL programs went far beyond the teaching staff and extended to ESL and MATESL students. The most valuable asset of both programs was the exposure that we had to each other. Both student groups saw each other as resources for learning. This relationship benefited both groups of students in countless ways and created a truly special learning community that I have not seen in any other program within the United States. (Robert Jones, 2014)