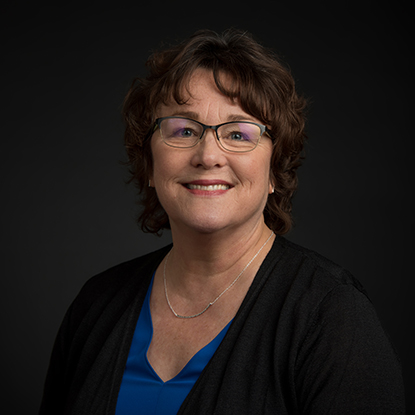 A Message from Interim Dean of the College of Arts & Sciences, Patricia Terry
As I enter my second semester as Interim Dean of the College of Arts & Sciences, I am so very proud of the good work being done across the College—your publications, innovations, and collaborations. The talents of our faculty members continue to impress and delight.
We're devoting much of this edition of the College of Arts & Sciences newsletter to the important collaborations between the College and the Center for Global Engagement. Gonzaga is committed to educating students for lives of leadership and service for the common good, and intercultural competence and global engagement are key components of that development.
To that end, the University has long maintained a relationship with the Pontificia Universidad Javeriana in Cali and Bogotá. While political conflict and violence afflicted Colombia for many decades, PUJ is committed to achieving peace and equality throughout the country. In 2014, they came together to create the Institute of Intercultural Studies, which would play a meaningful role in mediating conflict within and between communities, businesses, and states.
Last summer, we were honored to add a new component to Gonzaga's programming at PUJ, which would improve intercultural competence both for faculty and students, spread the dual immersion experience throughout a larger population, and cement and deepen Gonzaga's relationship with PUJ. Faculty projects included overcoming cultural stereotypes, better understanding the socioeconomic and environmental complexities of life in Colombia, and helping to strengthen the impact of community partners in Cali.
And in the Fall, PUJ-Cali president Fr. Luis Felipe Gómez Restrepo visited Gonzaga to share details of the Institute's role in advancing the peace process in Colombia. He discussed the indefensible social injustice and economic inequality imposed by decades of violence towards the Colombian people, and the light he sees since the 2016 treaty signing by the Colombian government and the FARC-EP, the largest and oldest guerilla contingency then in operation in Colombia.
Fr. Gómez invited the Gonzaga community to "reach a better understanding of world conflicts" and to "share the road to peace with us towards the challenge of reconciliation."
Thank you for joining us in exploring how the global stage helps contribute to our students' development, both at home and overseas. We hope you'll be as inspired as we are!