Dean's Research and Creative Activity Forum—Spring 2018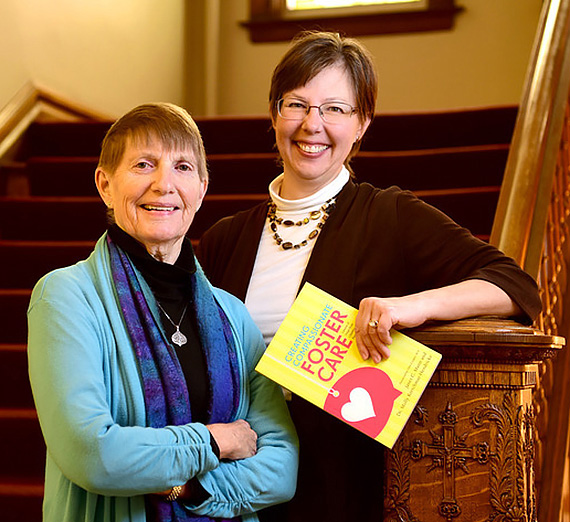 ---
Each Semester, the Dean's office invites faculty who have published books, built collaborations, or made notable advancements in their fields to share details of their work with colleagues, students, and members of the community.

This is what we have in store for Spring 2018!

Creating Compassionate Foster Care
February 8th, 4:30 pm, Wolff Auditorium, Jepson Center

In their new book, Creating Compassionate Foster Care: Lessons of Hope from Children and Families in Crisis, Janet C. Mann and Dr. Molly Kretchmar-Hendricks describe an innovative approach to foster care that safely allows parents to stay connected with their children during the evaluation process while engaging foster parents as important partners in this work. This refreshing take delineates principles of effective foster care rooted in personal narratives drawn from over 20 years of experience and grounded in the science of attachment theory. With new care models and compelling case studies, the authors reflect on current principles and practice, while identifying and recommending the need for change.

Beautiful Weapons: the diversity of life
April 19th, 4:30 pm, Magnuson Theatre

When Assistant Professor of Dance Suzanne Ostersmith and Professor of Biology Brook Swanson team taught an interdisciplinary First Year Seminar, an unexpected performance was born. The Gonzaga Repertory Dance Company, featuring Swanson as narrator, debuted the piece in December and will tour across the Pacific Northwest the Spring. This is your opportunity to see how science can be depicted by dance, and how artists interpret science. It will be quite a treat!
Academics
Arts & Culture
College of Arts & Sciences