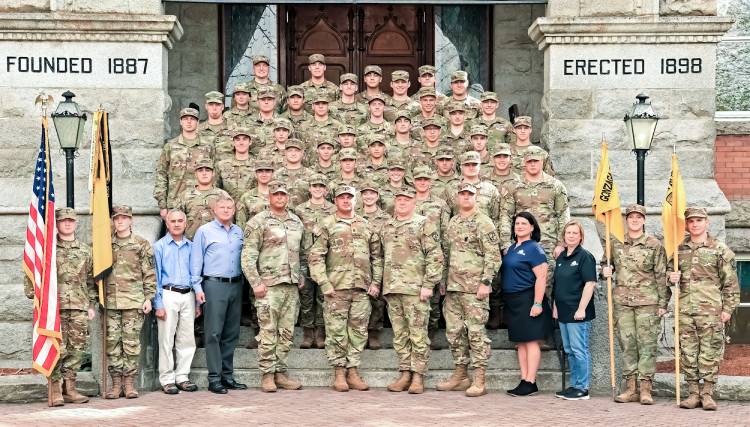 2022-2023 Cadre and Cadets
Welcome to the Bulldog Battalion!
---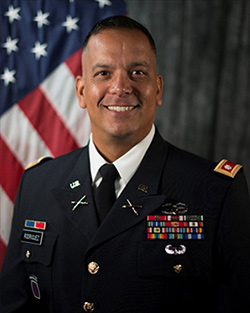 The Gonzaga University Army ROTC program is an intensive leadership development program with a well-earned reputation as one of the top ROTC programs in the nation. Our mission is to train and commission the future officer leadership of the United States Army.
The foundation of how we accomplish our mission is the precision recruitment of young men and women of character who have what it takes to lead the finest Soldiers in the world. The Bulldog Battalion then takes these young men and women and develops them physically, intellectually, and emotionally. We accomplish this through a combination of physical fitness training, challenging classroom learning, and practical application of leadership skills in a wide range of environments. Our Cadets are placed in leadership roles from their first semester, and will fill a myriad of leadership positions throughout their time in the program.
Once complete, Cadets will receive an officer's commission in the United States Army. Some will go on to serve on full-time active duty, others will serve part-time in the National Guard or Army Reserves. All will be leaders.
I would encourage you to give us a call at 509-313-6517 and let us talk to you about why Army ROTC at Gonzaga University is the smartest course you can take.
Lieutenant Colonel Eduardo Rodriguez - Field Artillery
Professor of Military Science - Department Chair