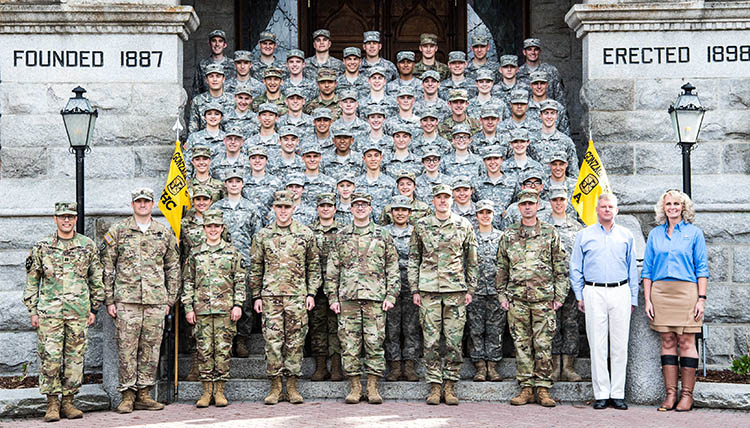 Welcome to the Bulldog Battalion!
Gonzaga University ROTC has an established, well-earned reputation as one of the top ROTC programs in the country. The mission of the Gonzaga ROTC Program is to commission the future officer leadership of the U.S. Army.
The Bulldog Battalion models and expects excellence in academic and professional pursuits, and intentionally develops the whole person -- intellectually, spiritually, physically and emotionally. We accomplish this through a rigorous training program designed to develop our Cadets into the strongest leaders possible. This program includes intense physical fitness training, challenging classroom instruction, and practical application of leadership skills in an outdoor environment.
Upon completion of our program, cadets receive an officer's commission in the United States Army. Most will then serve full-time in the Army; some will serve part-time. All will be leaders, ready for their next big challenge.

MAJ Timothy M. Culpepper
Professor of Military Science