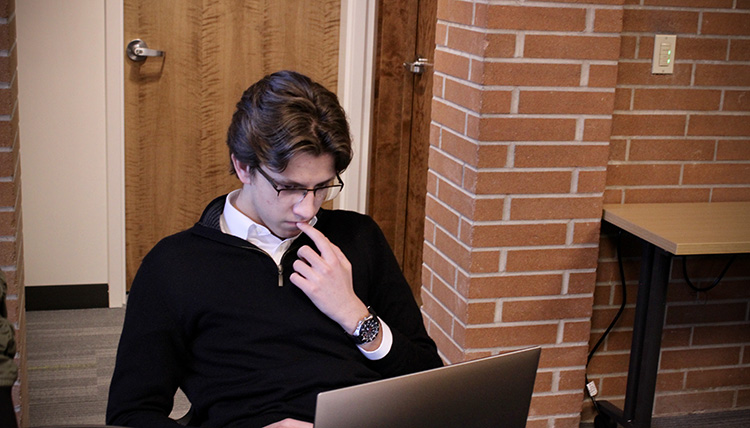 The Honors curriculum offers students a well-rounded educational experience. You will have opportunities to explore a wide range of courses and topics, cultivate intellectual curiosity, develop research and communication skills, and reflect on personal goals and values.
Seminars
Honors seminars provide small, rigorous, highly interactive and lively sections related to the University Core, including courses in English, Religious Studies, Philosophy, and Communication Studies. These courses, taught by Honors faculty fellows, challenge you to take ownership of your own ideas and work, foster critical thinking and creativity, to think beyond obvious or simple answers. Topics in recent seminars have included the rhetoric of memes, identity in contemporary literature, Existentialism, and the use of social media by combat soldiers and veterans.
Colloquia
A semester-long structured discussion led by faculty in which students examine the social, religious, and cultural dimensions of our shared contemporary experience. These classes challenge you to widen viewpoints on topics, and challenge you to integrate studies with daily lives and professional ambitions.
Senior Thesis
Honors students will complete course of study with an interdisciplinary thesis, presenting your research or creative work completed during your time at Gonzaga. Recent topics include distortion in live music recording, physics of the basketball free throw, ethical and medical considerations of mosquito abatement, original choreography, and school-shooting survival stories.
Honors Approach to the University Core: