Note: In order to protect the health, safety and welfare of our students, faculty and staff, in-person events are currently on hold due to COVID-19. Please follow our Instagram, Gonzaga_Honors, for announcements about upcoming virtual events.
Fall Retreat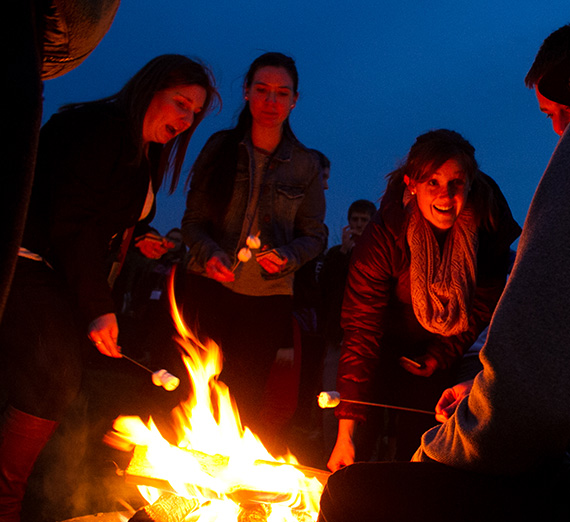 Our fall retreat is an opportunity for current Honors Program members to reunite, as well as welcome new members. Taking full advantage of Spokane's location at the heart of a natural wonderland, the retreat happens on the shores of a nearby lake and typically involves swimming, boating, meals together, and is capped off with a campfire.
Holiday Party
A welcome respite before finals! The Honors holiday party is just what it sounds: a celebration of the season, with caroling and a secret Santa gift exchange.
Spring Retreat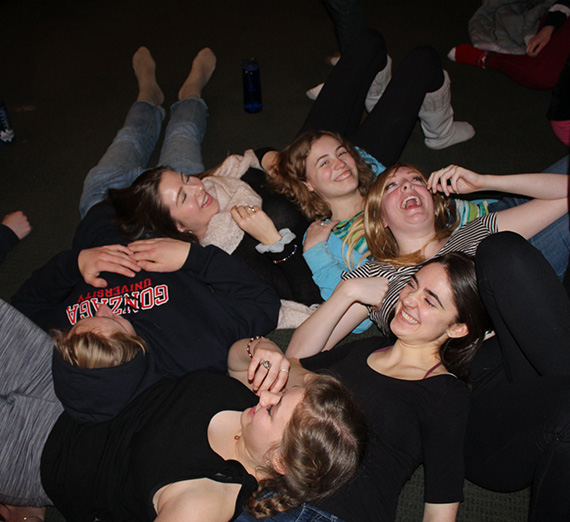 The spring retreat is held at the Bozarth Mansion in North Spokane. We have bonded through the year and we take time to enjoy casual board games, a communal dinner, and the occasional snowball fight.
Senior Brunch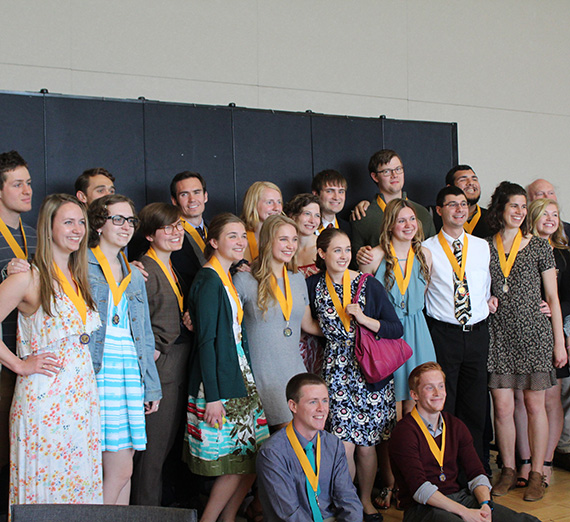 The final event of the year is a brunch to honor the graduating seniors. Each senior gives a short presentation of their Honors Thesis to the rest of the program and presents a tidbit of his or her life-wisdom to the rest of the Honors students.