Greetings from the University Core Director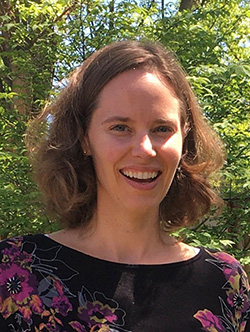 Our Core Curriculum is a four-year program of study completed by all Gonzaga students. With the skills gained through courses in understanding and creating, being and becoming, caring and doing, and imagining the possible, students probe the depths of their own capabilities not only to experience their own perception of the world and its provocative ideas, but to develop empathy for others' views and practice mature, thoughtful responses to ideas they find challenging.
A Core curriculum housed in the context of a liberal arts in the Jesuit tradition offers, in my view, the most complete environment for developing courageous individuals in any major who are ready to take on any career.
Each member of the Gonzaga community is invited to experience our collective commitment to a vibrant, academically and spiritually rigorous and foundational experience for our incredible, talented students.
- Dr. Kathleen Jeffs
University Core
The university core curriculum is a four-year, cohesive program of study anchored by this question: As students of a Catholic, Jesuit, and Humanistic University, how do we educate ourselves to become women and men for a more just and humane global community? Each year, as students progress through the program, they will address a main theme and question that support the anchoring question.
The University Core Curriculum helps us achieve our Baccalaureate Learning Goals to cultivate reflective, responsible individuals rooted in Jesuit, Catholic, humanist traditions, whose knowledge, skills, habits of mind and spirituality enable them to grow in the service of faith and the promotion of justice.
Yearly Themes and Questions
Year One: Understanding and Creating: How do we pursue knowledge and cultivate understanding?
Students will examine this question through courses that encourage intellectual engagement and curiosity and provide a broad foundation of fundamental skills. First-year core courses include:
First-Year Seminar

Writing
Reasoning
Communication and Speech
Scientific Inquiry
Mathematics
Year Two: Being and Becoming: Who are we and what does it mean to be human?
In their second and third years of the core, students will explore themes and questions through courses in philosophy and religious studies. These courses include:
Philosophy of Human Nature
Christianity and Catholic Traditions
Year Three: Caring and Doing: What principles characterize a well lived life?
In their second and third years of the core, students will explore these questions through courses in philosophy and religious studies. These courses include:
Ethics
World/Comparative Religion
Year Four: Imagining the Possible: What is our role in the world?
Students will address this question through the culminating core course, the Core Integration Seminar. In this seminar, students integrate the principles of Jesuit education, prior components of the core, and their disciplinary expertise.
Broadening Courses and Course Designations
Broadening courses intersect with the core themes and extend students' appreciation for the humanities, arts, and social/behavioral sciences. These courses can be taken at any time throughout the four years. Courses designated as writing enriched, global studies, and social justice taken throughout the core and in the major reinforce essential knowledge and competencies.
---