Welcome to the latest issue of the Opportunity Northeast (ONE) newsletter.
ONE is a manifestation of Gonzaga's core values and a commitment to our neighborhood – this place we share.
We are grateful for your partnership and we welcome your input.
Please share your own stories and ideas
Featured Stories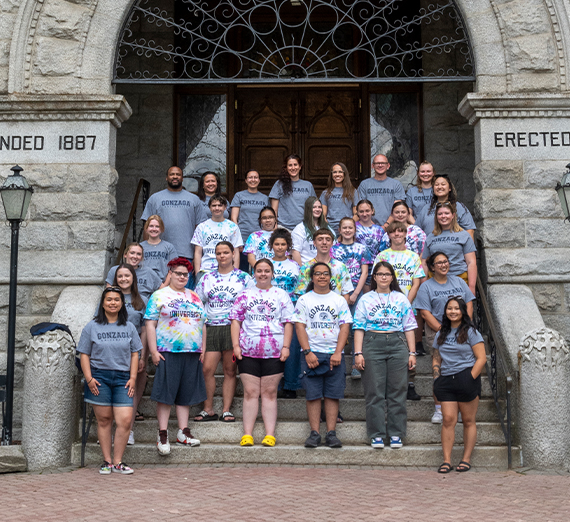 Catalyst Completes its Second Summer of Programming
This year was the first time Catalyst offered a five-day overnight program, allowing students to further immerse themselves in what college life entails and personally connect with Gonzaga students who served as Catalyst Summer Fellows.
Counseling Graduate Student Brings Services to Gonzaga Family Haven
Beginning this summer, Gonzaga's Marriage & Family Counseling program is partnering with GFH to provide graduate student interns that support mental health counseling to individuals and families.
Sodexo's Feeding Our Future Program Finishes 6th Year at Gonzaga
Sodexo's Feeding Our Future Program is a summer nutritional program funded through the Sodexo Stop Hunger Foundation that teams up with community hunger relief organizations.
Information Technology Services Provides Education Session of the Essential Skills Program
During the summer, members of the Information Technology Services (ITS) Department at Gonzaga spent time volunteering to teach IT skills through the ZoNE Essential Skills Program.