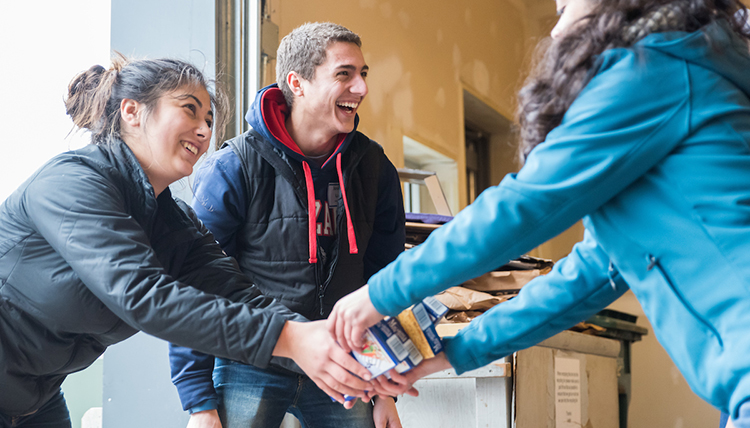 Place matters. According to the Center for the Study of Social Policy, a strong body of research demonstrates that families and individuals do better when they live in strong and supportive communities. Neighborhoods with high levels of poverty in particular benefit from additional support.
Unlike a programmatic approach to problem-solving (where specific issues or problems are addressed individually and city-wide), place-based initiatives look at a defined geographical area, and intentionally, strategically address opportunities to develop network and integrated supports that help all children and families thrive.
Universities like Gonzaga are uniquely positioned to "anchor" this work and to implement efforts in conjunction with residents, local businesses, community partners, governments and others. The resources, knowledge and strength embedded in universities are key assets to research and analyze opportunities. This model of community-engaged learning makes the effort a powerfully effective teaching, research and leadership tool. Jesuit universities across the country are leaders in this work and provide important peer institution models and resources for our efforts.
Elements of Place-Based Engagement
Geographically defined focus
Equal emphasis on campus and community
Long-term vision and commitment
University-wide engagement
Collective Impact Approach
– (Yamamura & Koth, 2018)
Place-Based Engagement Resources