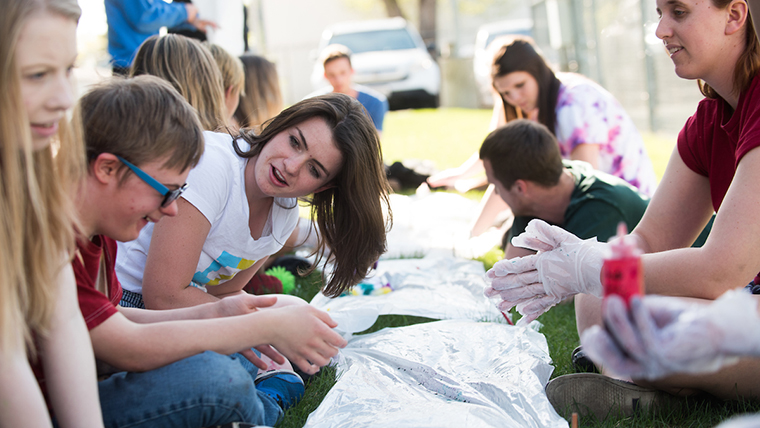 Community Partners
Opportunity Northeast is a partnership with our neighbors across Northeast Spokane. We want to encourage you to be involved by sharing ideas for partnerships as well as serving in an advisory capacity to shape our collective work. If you are interested in being involved in the initiative, please fill out the form (below).
I would like to be an Opportunity Northeast Partner
Financial Support
This initiative is made possible through the generous support of donors and friends of Gonzaga. Alumni and friends join us in this powerful work of eliminating disparities in Northeast Spokane and creating a better future for all through benefaction. There are ongoing funding needs to support educational opportunities, whole health, and an engaged campus. Give online to keep ONE flourishing.
Your gift to ONE helps:
• Expand summer, after, and before school programming for NE youth
• Develop college bridge program for area middle and high school youth
• Provide scholarship funding for qualifying NE youth
• Offer workshops and trainings for local residents on financial management, home buying, tax preparation, small business development, career preparation, and more
• Fund staffing to expand research and programs that service NE residents' healthcare needs
• Expand meal programs through Campus Kitchens
• Expand curricular & co-curricular offerings directly linked to NE Spokane projects
• Faculty development and mini-grants to deploy new courses and partnerships
• Internships and student fellowships to support capacity-building efforts