Information Technology Services provides education session of the Essential Skills program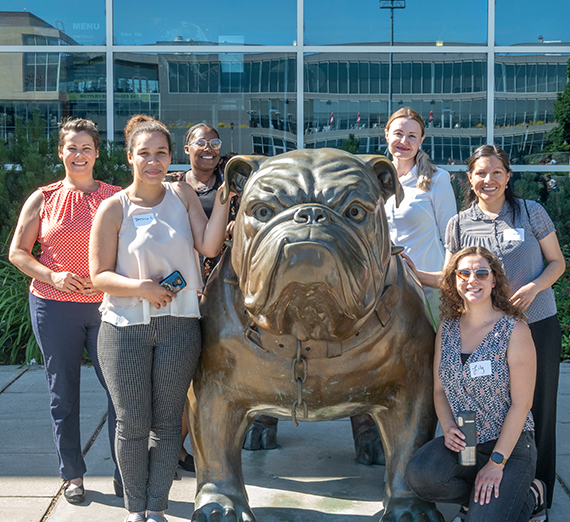 ---
During the summer, members of the Information Technology Services (ITS) Department at Gonzaga spent time volunteering to teach IT skills through the ZoNE Essential Skills Program. The ZoNE Essential Skills Program provides unemployed and underemployed women in Northeast Spokane a six-week career development series that offers opportunities for career exploration, professional skill development, exposure to different industries, leadership development, financial management and more. The program strives to prepare women to enter into the workforce with knowledge of career opportunities, basic business skills, and personal confidence.
Kara McGinn, Chelsea Tau, and Casandra Slagg partnered with Essential Skills to teach basic IT skills and technology etiquette. The group covered classes on system basics including: a review of the concepts of the internet, cloud computing and file storage, web browsing habits and the importance of taking cybersecurity measures seriously. Microsoft training included email etiquette, calendaring and file sharing, and budgeting using an Excel template. On their final day of teaching Essential Skills, a panel of five women from IT at Gonzaga talked candidly about their career journeys in information technology and the challenges they faced.
"We found it valuable to learn in from each other, and also hearing the women explain their own challenges and barriers to seeking a career path in technology." said Kara McGinn.
In addition to ITS, colleagues and departments including the Center for Lifelong Learning, School of Leadership Studies' PACE and Women Lead programs, Career and Professional Development, Center for Community Engagement, Organizational Development, and the School of Business Administration's Mozilo program provided educational sessions and mentoring to participating women. Gonzaga looks forward to hosting one of these graduates this fall as an extern in the MBA program.