Sodexo's Feeding Our Future Program, finishes 6th year at Gonzaga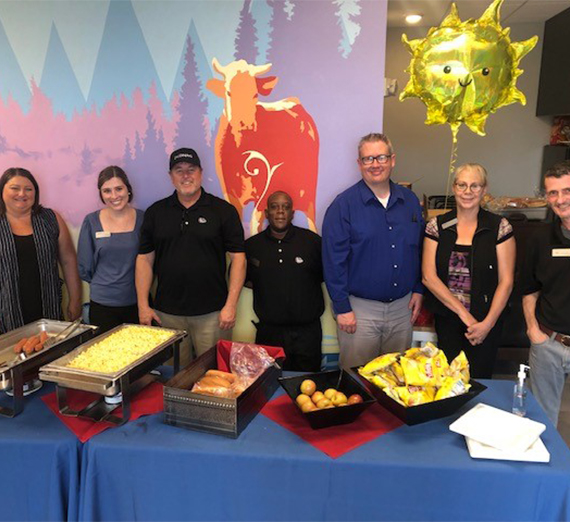 ---
Sodexo's Feeding Our Future Program is a summer nutritional program funded through the Sodexo Stop Hunger Foundation that teams up with community hunger relief organizations. Since its inception in 1997 Feeding Our Future has served over 6.3 million meals to children nationwide.
For the past six years, Zag Dining by Sodexo has partnered with Gonzaga's Center for Community Engagement (CCE) to provide nutritious meals and snacks to children in our community when school is not in session. Sodexo's Stop Hunger Foundation and Feeding Our Future award $20,000 each summer to the Spokane community through this grant which Zag Dining by Sodexo applies for annually.
Through the collaboration with Gonzaga University and local Sodexo leadership team volunteers, the grant feeds nearly 13,400 children impacted by hunger in our community each summer!
This summer, Sodexo worked with schools across Northeast Spokane including Garry and Shaw middle schools and Bemiss, Logan, Stevens and Lidgerwood elementary schools. Additionally, meals and snacks were distributed at "If You Could Save Just One" and the newly built Gonzaga Family Haven. A huge thanks to all those at Sodexo and the CCE who sourced and distributed meals with passion and purpose!