Staff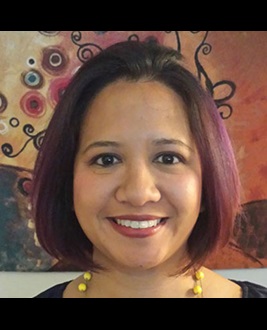 Joan Iva Cube Fawcett, M.A., she/her/hers
Dean for Social Justice Leadership & Community Empowerment
UMEC & the Lincoln LGBTQ+ Resource Center
Phone: 509-313-4108
Prior to coming to Gonzaga University, Joan Iva worked at UC Berkeley as the Interim Assistant Dean of Students and Director of Student Government Advising & Leadership Programs, at Saint Mary's College of California as the Director of the Intercultural Center, and at Whittier College as the Director of the Center for Advising and Academic Success. Born in the Philippines, Joan Iva immigrated to the U.S. at a young age and has primarily lived in Los Angeles, San Diego, New York, and the San Francisco Bay Area before moving to Spokane, Washington with her family. She earned her B.A. from the University of California, San Diego in Literature/Writing and her M.A. from New York University in Creative Writing and Asian Pacific American Studies. Her interests include movies, books, hiking, international cuisine (eating not cooking), and all things social justice related!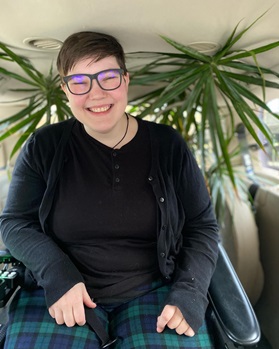 SR, M.A., they/them/theirs
Program Manager for Intercultural Development
Social Justice Peer Education
Dialogue Programs
Training & Presentation Requests
Phone: 509-313-5835
Sasha is Appalachia born, Flint, MI raised and earned their bachelor's in English Lit and Gender Studies from Pace University in NYC. Sasha completed graduate work in Adult and Higher Education at the University of South Dakota, interning with TRiO programs, Multicultural Student support, and other areas of student affairs including Housing and Residence Life. Sasha spent time working in Residence Life and teaching at Western Kentucky University supporting first-generation students, low-income students, and students of color in their work prior to joining the Gonzaga Community. Sasha is passionate about the issues that impact all peoples experiencing marginalization and is actively involved in their community as well as leading a home life full of books, baking, and cat adoration.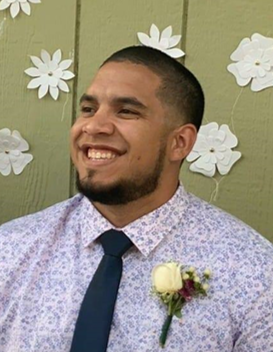 Alfonso Amanecer, M.A., he/him/his
Program Manager for Mentoring
Act Six
BRIDGE
Phone: 509-313-4105
Alfonso, also known as Fonsi, comes from the Biggest Little City in the world -- Reno, NV. After some travel during the first part of his college career, Fonsi graduated from Whitworth University where he earned his degree in Psychology with a minor in Leadership Studies. He then later earned his Master's in Administrative-Educational Leadership from Whitworth University. A former college football player, Fonsi hung up his cleats and found another passion in developing an inclusive community that helps all students from different backgrounds reach their goals. Fonsi hopes to mentor and assist students from marginalized communities and identities in developing the skills they need to succeed in college, as well as, after they graduate. He enjoys reading, watching a good movie (especially on $5 Tuesdays at the AMC), spending quality time with good people, and trying new restaurants because he loves food.

Tere Graham, she/her/hers
Program Manager for Social Justice Programming
Diversity Monologues
Speakers
Films
Art & Activism Workshops
Phone: 509-313-6368
Tere is a native of Compton/Los Angeles, CA and earned her bachelor's degree in Government with a minor in Sociology from Eastern Washington University. She worked in Africana Studies as a Mentor to underrepresented and marginalized students with the UJIMA Program and served as Associate Justice over the student body. Tere has an infectious passion for Social Justice, a heart for her community, and an unparalleled tenacity for equity and truth. She cultivates authentic relationships by exchanging the need to respond with the necessity to hear. Tere appreciates culture and recognizes its value, which has led to her travels to Spain, Portugal, Panama City, and Colombia where she has forged lasting relationships and partnerships with amazing people doing amazing work in the world. Tere honors family, enjoys dancing to good music, and creating new vegan recipes.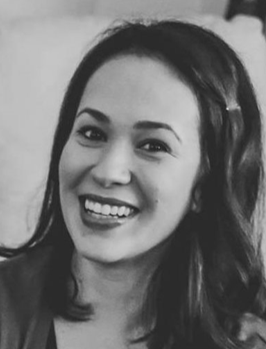 Marjan Dehkordi, she/her/hers
Office Assistant
Phone: 509-313-4037
Born in Iran, Marjan and her family immigrated to the Seattle area when she was just three years old. Her family put down roots in Seattle and Marjan went on to earn her bachelor's degree in English Literature with a minor in Women's Studies from Western Washington University. Later she and her husband moved to Eastern Washington, where she studied Interior Design at Washington State University (Spokane Campus) and he began his career as a veterinarian. Marjan is passionate about helping others and enjoys interacting with students in UMEC. When she is not working, she looks forward to spending time with her husband and two kids. They try and go adventuring as much as possible in their 1991 Westfalia Camper.
Contact Us:
Unity Multicultural Education Center
702 E Desmet,
Hemmingson Center, Suite 215
Spokane, WA 99258
Phone: (509) 313-5836
Email: umec@gonzaga.edu
www.gonzaga.edu/umec