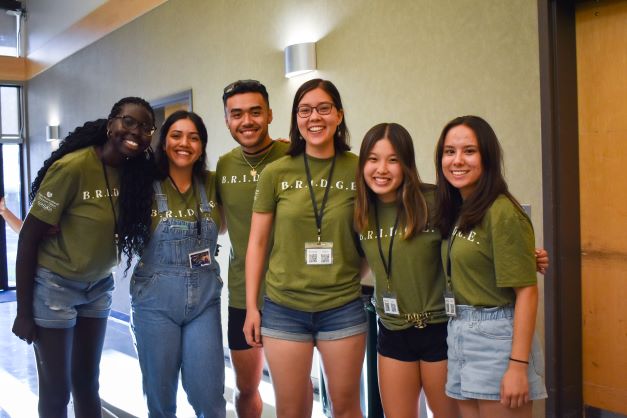 Purpose Statement
Our purpose is to advocate for underrepresented students and provide experiential learning opportunities for all students in order to create a university community that integrates and values multiple perspectives and cultural narratives.
History
The Unity House was founded in 1997 to meet the needs of students who felt marginalized on campus. The initiative to establish the department was motivated and led by a student leader who strongly advocated for positive change and transformation.
Later renamed, Unity Multicultural Education Center (UMEC), the purpose of the center continues to support the academic and co-curricular experiences of African, Latina/o, Asian, and Native American students at Gonzaga University.
Additionally, the focus has expanded to continue to meet the needs of a fluid demographic and provide the Gonzaga community with educational and social opportunities to raise cultural awareness. UMEC welcomes all to participate in upcoming events and programs in an effort to collectively learn and actively promote social justice.