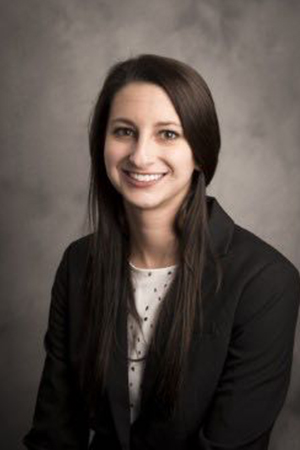 I grew up in Eagle, Colorado and attended Regis University. While at Regis, I studied Peace and Justice, focusing on non-violent resistance and the approaches of combating inequalities through the meandering pathways of peace and justice, as well as identifying innate human rights, which led me to pursue a career in law. I consider the law as an avenue to be in the service of others. By becoming an attorney, I hope to participate in this through the defense of indigent and marginalized individuals, emphasizing the need to consider the whole person.

The idea of advocacy and the power it possesses became clear to me during my time at Regis. I was able to conduct research for a non-profit advocating for LGBTQ individuals and their families, focusing on public schools' policies to combat bullying against LGBTQ youth. I was also fortunate enough to intern for a legal non-profit organization housing attorneys who devoted their time through task forces aimed at promoting positive change through legal measures in areas of education, voting rights, health care, and accessibility to identification cards. I was inspired by these organizations which endlessly worked towards displaying inequalities and advocating for those who voices weren't heard. I experienced the legal benefits of keeping the entire person in mind, by continuing to emphasize the social, economic and even legal injustices many face.

I believe the Thomas More Program encourages this approach, through the pursuit of a legal career while facilitating the conversation of advocacy and public service. I believe legal representation, in particular legal defense, should focus on the entire person rather than the attached, accused-of crime. This type of advocacy is even more possible with a sense of community. The Thomas More Program provides such a network dedicated to public service as well as social justice and I am honored to be involved in the program.