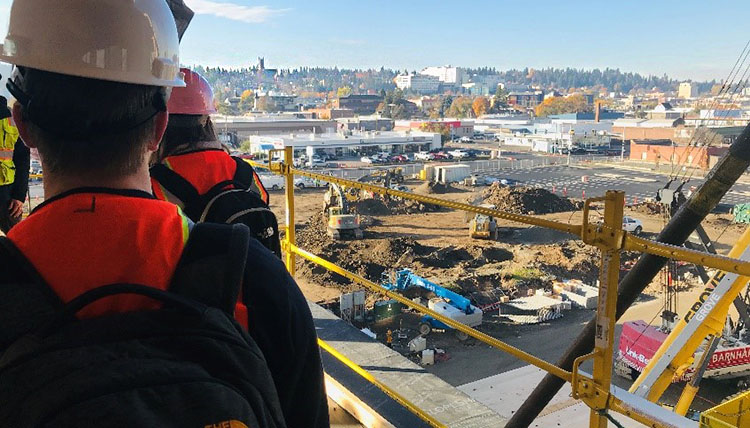 The term "construction," generally includes two main categories: Construction Engineering and Construction Management. Construction Engineering includes the design work often completed during the construction of a facility. These designs often include temporary structures to keep a certain area dry or temporary designs to temporarily stabilize a building frame under construction. Construction Engineering uses all of the elements of the other subdisciplines within civil engineering, but are executed during construction.
Construction management, on the other hand, is related to the implementation of construction techniques, overseeing the project schedule, budget, and managing subcontractors. Construction management also includes considerations regarding the overall safety on a construction site. Construction managers also stay in touch with clients and owners about the progress of their project, keeping them current on any changes, and working with them on project closeout matters.
What Can You Do with Construction Engineering and Management?
Students who specialize in construction within the civil engineering discipline are well-prepared for work within the construction field; most often hiring in as a project engineer, where they may assist the project manager in any number of daily tasks involved in the successful execution of a construction project. Construction Engineers/Managers often work in the private sectors. In the private sector, Construction Engineers/Managers may choose to work with a number of variable sized construction company; some known for general contracting, while others are highly specialized. Construction Engineering/Managers may also find themselves in companies that specialize, not in construction, but in demolition of sites as well!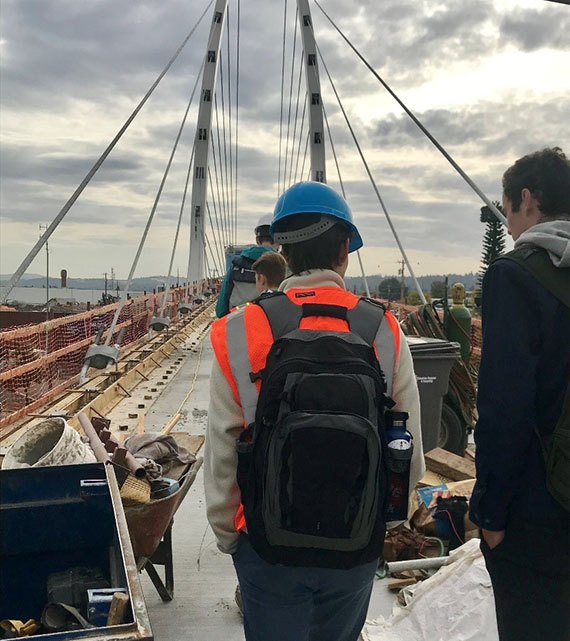 What You'll Study
The subdiscipline requires knowledge of how to apply engineering and business principles so that the project is constructed safely, on time, on budget, and according to the plans and specifications required. Some of these subjects are in the standard civil engineering coursework. Others are specific technical electives for your senior year. The Degree Worksheet marks these electives with a "C".