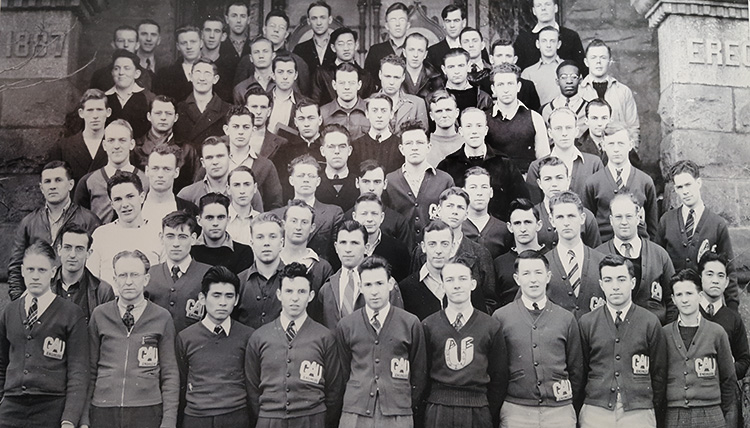 The profession of engineering is especially suited to an institution like Gonzaga University, which prides itself on engaging the mind and strengthening and refining a system of values. Although the hierarchical nature of its knowledge often makes engineering remote, it is an intensely intellectual endeavor buttressed by a well-developed ethical system.
Recognizing the significance of the engineering profession, Gonzaga opened the School of Engineering in 1934. Since then, the School has been an important part of the University, composing more than ten percent of its undergraduate student body and bolstering Gonzaga's reputation as one of only four Jesuit universities in the West with an accredited engineering program.
With an original enrollment of 31 students, the School has grown steadily since the 1970s to its recent record enrollments of nearly 950 engineering and computer science students in six separate undergraduate degree programs and one graduate program. The School has developed a regional and national reputation for high-quality engineering instruction coupled with the essential elements of a Jesuit education.
The goal of SEAS undergraduate programs is to prepare the student for a professional career as an engineer or computer scientist. Additionally, the program provides a base both for graduate study and lifelong, professional learning. SEAS students receive an education designed to challenge the intellect while developing analytical and logical thinking skills. All departments within the School therefore share a common mission of equipping graduates to enter professional practice, summarized by the School's Mission Statement:
"The School of Engineering and Applied Science at Gonzaga University produces broadly educated and capable engineers and computer scientists, ready to contribute innovative solutions for a better world."