Applications Closed for SSIP 2022
We are NOT accepting additional applicants.
Acceptance and wait list notices will be sent soon! You will need to confirm your acceptance of the scholarship and participation with the program coordinator. Additional information about this year's program will start appearing here in mid-June.
Another SSIP takes place Summer 2023
Gonzaga University's School of Engineering and Applied Science (SEAS) has developed a summer program for female high school students! The SEAS Summer Immersion Program is designed to help students explore the fields of engineering and computer science.
Students live on the Gonzaga campus doing hands-on projects in state-of-the-art facilities.
All accepted students receive a full scholarship for the SSIP program!
Financial Support Provided by Our Sponsors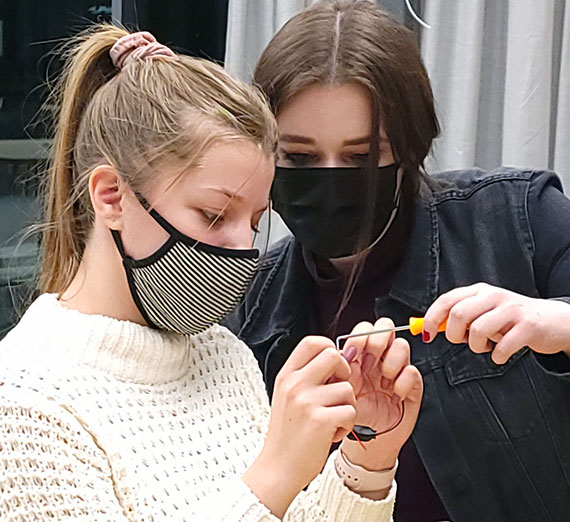 Avista
Coffman Engineers
Dale and Lisa Garrett
Keytronic
Donna and Randall Kruep
Kjersten Kuhta/MW Engineers
Tony and Mariann Parasida
Thanks to their generous contributions, all accepted students receive a full scholarship for the SSIP program!
Special Focus: Women in STEM
SSIP is a collaborative project aimed at engaging women of all backgrounds, particularly those underrepresented in engineering and computer science. Experiences will include community engagement with women from Gonzaga University partners, faculty and students.
Participants should have a strong understanding of high school math and science, but prior experience with engineering and computer science is not expected.
Activities will include:
Daily projects in engineering and computer science
Creative time with makerspace tools
A team challenge - make progress every day on a fun project that practices what you learn
Mealtime conversations with professional engineers and computer scientists - networking and mentoring!
Tours and activities in professional engineering/computer science facilities
Recreational activities