School of Engineering & Applied Science Experience for High School Women
A Focus on Women in STEM
SSIP introduces high school women with an interest in math and science to possibilities in engineering and computer science. Students live on campus for 5 days making projects and touring job sites. Read more about SSIP.
Another SSIP takes place Summer 2023
Applications include a form and a letter of support from a school official. Watch this space in the late fall for more information on applying for the next SSIP.
Advice for Budding Engineers & Computer Scientists
Seven alumni shared their individual career paths with the 2022 SSIP students. Their stories are inspirational to almost any student seeking an academic path and career. Click on any photo or name for their story.
Financial Support Provided by Our Sponsors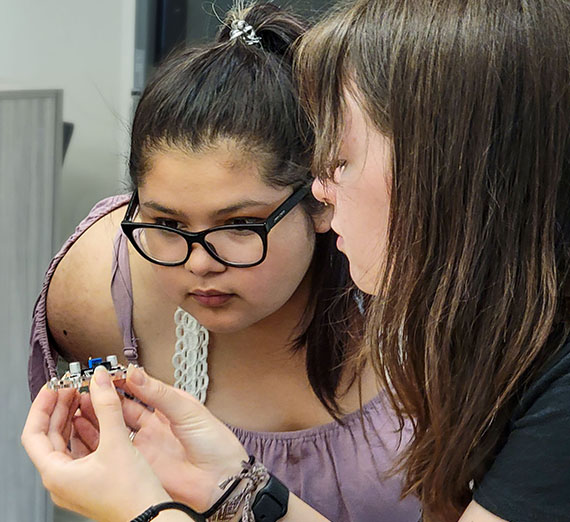 Avista
Coffman Engineers
Dale and Lisa Garrett
Keytronic
Donna and Randall Kruep
Kjersten Kuhta/MW Engineers
Tony and Mariann Parasida
Thanks to their generous contributions, all accepted students receive a full scholarship for the SSIP program!