The SSIP venue provides the high school students, SEAS faculty and SEAS students with exceptional opportunities to interact both formally and informally with these women leaders who are giving of their time and who are passionate about increasing the number of women in STEM fields.
2022
The School of Engineering and Applied Science (SEAS) is proud to host the SEAS Summer Immersion Program (SSIP) for HS women from the state of Washington. For the inaugural 2022 event, we were pleased to feature the following speakers who are in STEM fields but also connected to SEAS as either alums or family members of alums.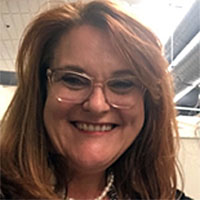 Darice Brayton
A natural ability with math and science coupled with a love of puzzles provided needed structure and predictability at school.
Darice Brayton is an Engineer and Program Manager who resides in Oysterville, Washington. She retired from Tektronix in 2019 to allow her to work and also have more schedule flexibility for travel and volunteering. With her father's career as a Geologist, there were several moves and many new school introductions. Darice's parents, school counselors and teachers encouraged her to explore a variety of high school classes in addition to math and science, such as, drafting and wood-working. This high school experience became the foundation for her future engineering curriculum. Darice views herself as a life-long learner whether it is in the classroom, from co-workers or the individuals she has mentored over the years. This has allowed her to expand her role from being an individual contributor to a functional manager, cross-functional leader, and a skilled problem solver.
Back to Top
---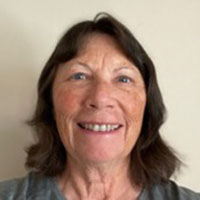 Shannon Crowell
A project manager developing systems comprised of mechanical, electrical, firmware and software elements.
Shannon Crowell is a retired mechanical engineer who spent most of her career at the Pacific Northwest National Laboratory in Richland, Washington. Her early career was focused on machine design in manufacturing and research applications. Over time, she became a project manager developing systems comprised of mechanical, electrical, firmware and software elements. Her work took her all over the US and eventually to many countries around the world.
Shannon grew up in a family contracting business in eastern Washington. She and her three brothers worked from a young age in the business. Shannon worked on every kind of low-level task from manual labor to bookkeeping. She attended Kennewick High School and took math and science classes there, but only boys were offered technical drawing and shop classes. Thankfully, those low-level jobs in the family business exposed her to technical drawings and the basics of tools and machinery. Engineering had not been a career option for girls, but that was changing in the 1970s, and she was welcomed at Gonzaga, where she completed a degree in Mechanical engineering.
Today in retirement, Ms. Crowell owns a farm, renting out the circle irritated land, tinkering on projects in the shop, and working hands-on with a hobby-sized vineyard making wine to share with family and friends.
Back to Top
---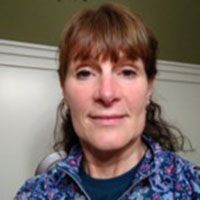 Lisa (Desimone) Garrett
The best opportunities offer challenges and growth.
Lisa (Desimone) Garrett is a retired electrical engineer who now volunteers in multiple food banks in her community, giving back time and talent. She spent the last thirty-three years of her working career in the Medical Device industry, with the most recent role as a Director of Quality Systems and Product Quality for Loreal, USA Inc in Redmond, Washington.
Lisa grew up in Clarkston, Washington, on the southeast side of Washington state across from Lewiston, Idaho; her family first arrived in Clarkston five generations ago when the town was known as Jawbone Flats. While attending Clarkson High School, her Sophomore Geometry teacher suggested engineering as a career. Lisa chose Electrical Engineering because she was told that it was the most math-intensive, and at the time it encompassed software/firmware.
Lisa had the most growth in her career while working for Siemens Medical Systems (16 years). She learned from her peers, managers, and mentors at Siemens about how important collaboration across departments is, as well as the lessons learned from previous projects and the how to overcome the challenges of the current ways of working. She encourages everyone to never overlook an opportunity just because it puts you outside of your comfort zone. Opportunities often have challenges, but also offer growth and rewards.
Back to Top
---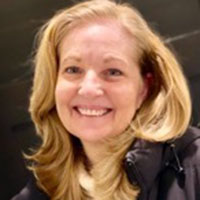 Donna Kruep
Looks to introduce young women from diverse backgrounds to Computer Science and Engineering.
Donna Kruep is from Park City, Utah. She is currently retired. Donna's college education focused on Nursing. She performed active patient care primarily in intensive care units. She became a nursing instructor on the college level, transitioned into nurse recruiting, and finished her career in healthcare administration. She has a B.S. Degree in Healthcare Administration and is a Registered Nurse (R.N.).
Donna grew up on a large dairy farm in Southern Illinois and attended a small high school where she enjoyed the science classes offered. A health occupation class and encouragement from her mother led to her interest in Nursing. While in high school she began working as in nurse's aide in what would become her career. Science and Math classes were the foundation of her education combined with hard work and dedication. She realized very early that a science education offers endless possibilities of career choices. Donna's desire is to introduce young women, with a background like hers, to Computer Science and Engineering.
Her son Christian Kruep is a recent graduate of Gonzaga University where he earned a degree in Computer Science.
Back to Top
---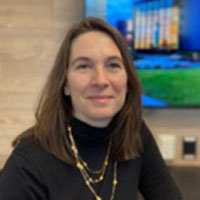 Kjersten Kuhta
Working in a team is essential to successful engineering.
Kjersten Kuhta is a practicing mechanical engineer who serves as president for MW Consulting Engineers, a Spokane-based mechanical and electrical consulting engineering firm. She was raised in North Pole, Alaska, where she graduated in a class of 30 and was a 4-year varsity athlete in basketball and cross country running. She arrived at college thinking that sociology sounded fun, but through a lengthy process, she discovered engineering. With a year left at Gonzaga University, she accepted an intern position with MW Consulting Engineers and never left the firm. She has used her lessons learned in team-based sports to successfully work in the team-based field of engineering, architecture, and construction to support both her projects and her team members.
Back to Top
---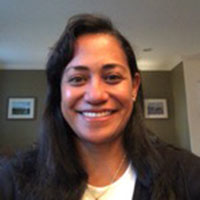 Glorilyn Maw
Passionate about water management to ensure healthy streams and creeks.
Glorilyn Maw graduated from Gonzaga University's civil engineering program. She grew up in Hawai'i and was encouraged by her father to apply her love for math and sciences to a career in civil engineering.
Surrounded by water growing up, it is only natural that she works on surface water management projects that make sure rivers and creeks stay healthy. After working for 15 years on projects throughout the state of Washington, she had an opportunity to start a consulting engineering business with her good friend and fellow Gonzaga Alum, Rocio Peralta. She and Rocio believe in sharing their knowledge with others while solving problems along the way. Engineering allows her to continue to learn new things with each project. She is married to a Gonzaga Alum and has three children.
Back to Top
---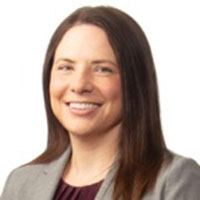 Heather Rosentrater
Encourages students to step outside of their comfort zone and take new opportunities.
Heather Rosentrater is an Electrical Engineering Gonzaga University Graduate and currently serves as the Senior Vice President of Energy Delivery and Shared Services at Avista Utilities.
Heather grew up in Spokane and 26 years ago, while working as a server in her parents' café, had a chance meeting that changed her life. She served lemonade to the founder of Avista Labs, a Fuel Cell start-up company, and after he found out she was an engineering student, he encouraged her to take a tour of the company's new Lab. Having the courage to set up a time to take him up on the offer ultimately resulted in a student internship and, after graduation, many years of exciting and meaningful roles at the Utility. This experience taught her that being prepared and brave enough to take advantage of opportunities is how you make your own luck. Her favorite quote by Eleanor Roosevelt, "do one thing every day that scares you," continues to push her to grow and learn by getting out of her comfort zone.
Heather's role as a mother is also a strong part of her identity. She has a blended family with 4 children and one grandchild that keep her busy with lots of activities outside of work.
Back to Top
---