CEDE guides SEAS students through the process of completing their Senior Design Projects
Projects may be commissioned by sponsors from the private and public sectors or students may propose projects in their own area of interest.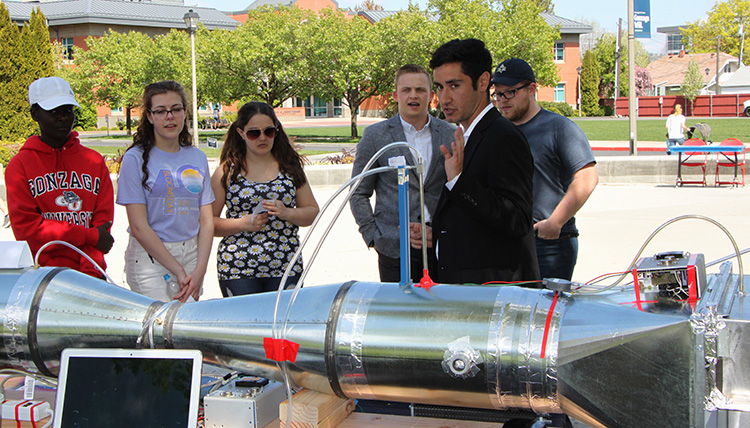 Design Exposition Day in early May
At the end of the academic year, a day is dedicated to the presentation of projects, during which the student design teams present their projects and reports, and demonstrate models and prototypes. Sponsors, faculty members, prospective students, and members of the community are invited to attend the event and connect with the students. See the booklet from the May 2, 2018 Expo Day.