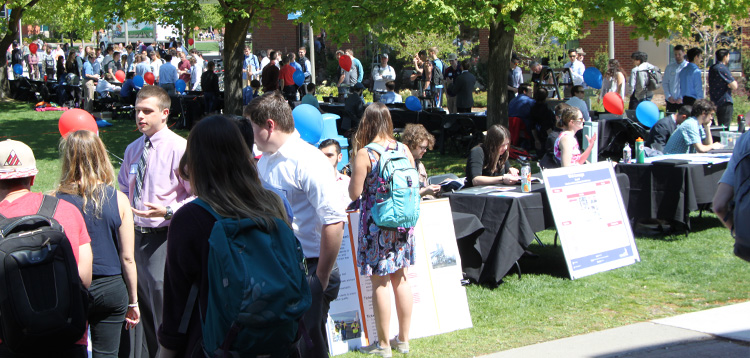 A project team typically consists of three to five students having a diversity of knowledge and experience that best suits the project. Together they make effective use of their available resources to perform and manage the project activities.
By working on a real engineering problem, each student has the opportunity to make decisions as part of a team and to interact with professionals in the sponsoring organizations.
Gonzaga engineering faculty, who advise the student teams, are ideally suited as advisors. They have professional experience outside of academe. A faculty advisor lends knowledge and experience to the project team by guiding and counseling the students in the technical and managerial decisions required by the project.
Many public and private entities sponsor and support Gonzaga senior projects. A liaison is appointed from each entity and they provide students with an opportunity to address a technical challenge or idea.
Sponsor a Senior Design Project
Student teams are also guided by a dedicated group of volunteers from the engineering community who lend their expertise to our students and our program by reviewing our student's presentations and reports.