Ready to apply for the Gonzaga University School of Engineering & Applied Science (SEAS)? You'll want to add the following information to your online application.
Direct Entry
Gonzaga's engineering programs are considered "direct entry" programs, meaning a student MUST declare the engineering major on the application to be considered for that program. Current Gonzaga students are not permitted to transfer into engineering programs.
Please note that direct admission does not apply to the computer science program.
On the application, applicants must choose "Engineering" or a specific discipline: mechanical, civil, electrical, computer engineering or engineering management. Note that many engineering students change to a different discipline within SEAS at the end of their first year.
The Admission Committee prefers students who are college calculus ready and have a strong high school science curriculum. Admission to engineering is competitive and we recommend applying Early Action.
Residence Halls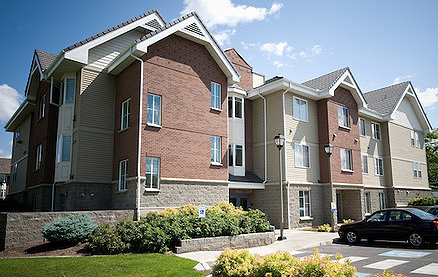 Only part of a student's education takes place in the classroom. After admission, on your online housing application, consider choosing Dillon or Goller Halls, two special-interest living and learning communities for first and second-year SEAS students. They are next to each other on the north side of Gonzaga's central campus. Each offers weekly tutoring and monthly dinners with presentations by faculty, community partners, and industry professionals.
More information about applying to Gonzaga using the Common Application