Civil Engineering Students Tour Major Infrastructure Project
Gonzaga students explored a large-scale light-rail construction site, seeing first-hand how a complex engineering project gets done in the real world.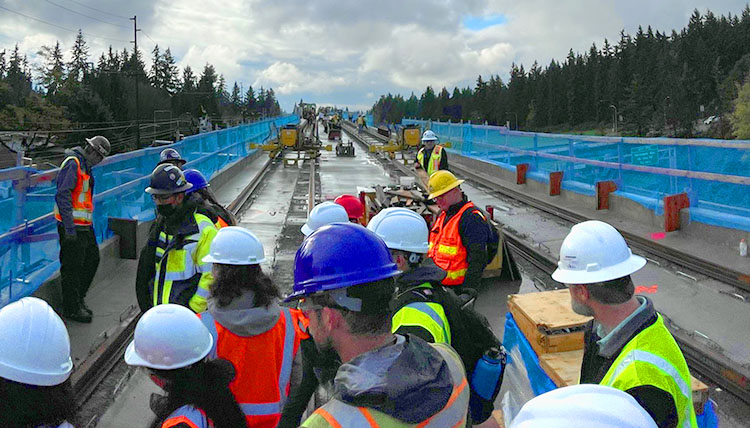 Civil engineering majors Devin Franke ('25), Esme Nelson ('23), Matteo Schulz ('24), and Alexi Townsend ('24) traveled to the Seattle area as part of Beavers Student Day, an annual opportunity for construction executives to connect with future civil engineers at an infrastructure project site. This year's project was the Linwood Link Extension, an $850 million expansion of Sound Transit including five miles of guideway, four bridge structures, two stations, and two associated parking garages.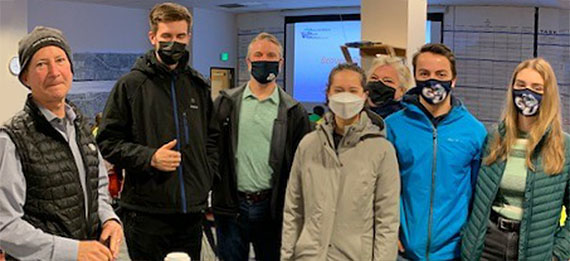 John Bollier (of the John & Joan Bollier Family Center for Integrated Science & Engineering), on the far left, helped arrange the event. He is former CEO of railway construction company Stacy and Whitbeck.
Students also heard from Gonzaga alumnus Nick Petersen (Civil Engineering, '18), who works for Kiewit, another of the project's partners.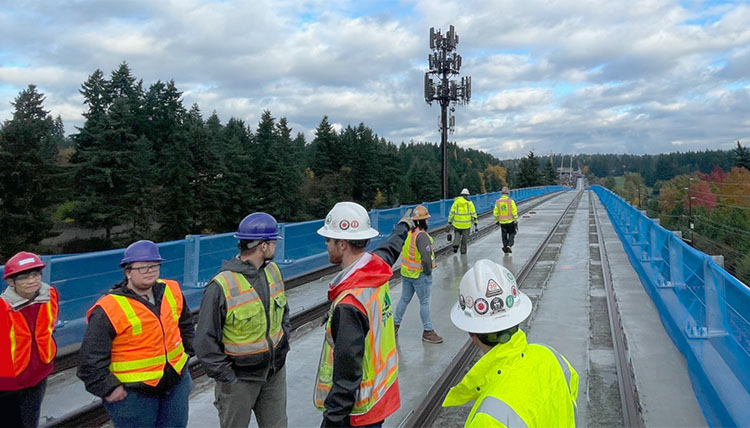 The engineering students agreed that the experience fed their passion for engineering. "It just amazes me how precise everything must be to have a good looking, safe, and successful transit line," Franke said. "The process for securing the steel rail was amazing to hear about, and the sheer size and amount of materials used shows just how complex it is for an idea on paper to become a real-life structure."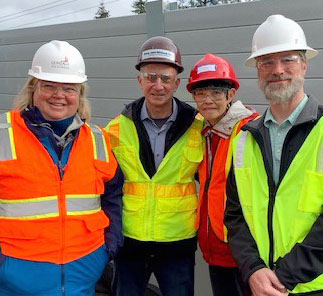 Accompanying students on the trip were SEAS Dean Karlene Hoo (in the red helmet), Civil Engineering Chair and Professor Rhonda Young, and Associate Professor of Civil Engineering Mark Muszynski.
School of Engineering & Applied Sciences
Civil Engineering