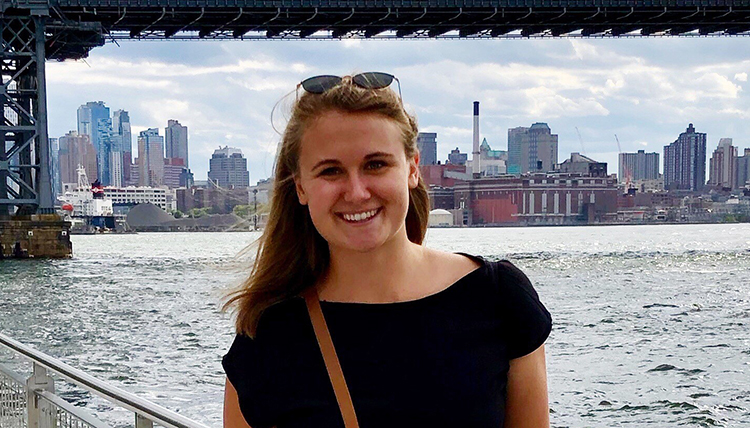 Since graduating from Gonzaga University in May 2017, with a Bachelors in Psychology, I knew I wanted to pursue graduate school. I had originally thought about counseling graduate programs but after taking Dr. Bartlett's course on Poverty and Social Class and Dr. Krauss' Policing and Community course, I realized that my passion was in working towards social change on a more macro level. This is when I began my research into Social Work graduate school programs.
Gonzaga University, and specifically the Psychology Department, shaped the way I view the world and gave me the foundation towards my work for social justice.
After graduating, I began working at a human services non-profit called St. Anne's. I worked in the quality improvement department as well as their residential program for pregnant and parenting foster youth. The knowledge I learned from Gonzaga's psychology department was foundational in my work at St. Anne's because I could understand the complexities of the individual issues our clients were experiencing, as well as navigating the non-profit world. I applied for graduate school while working at St. Anne's. The relationships that I made with professors from Gonzaga were essential in my application process. I was accepted to multiple Social Work graduate programs and chose Columbia University School of Social Work. I am currently in my second and final year pursuing my passion in social justice and social change, specifically in regards to poverty and the issue of mass incarceration, that was cultivated over my four years at Gonzaga. This year, I am placed at Court Appointed Special Advocates (CASA-NYC) working as an advocate for individuals involved in the New York child welfare system, to help have their needs met and their rights protected.