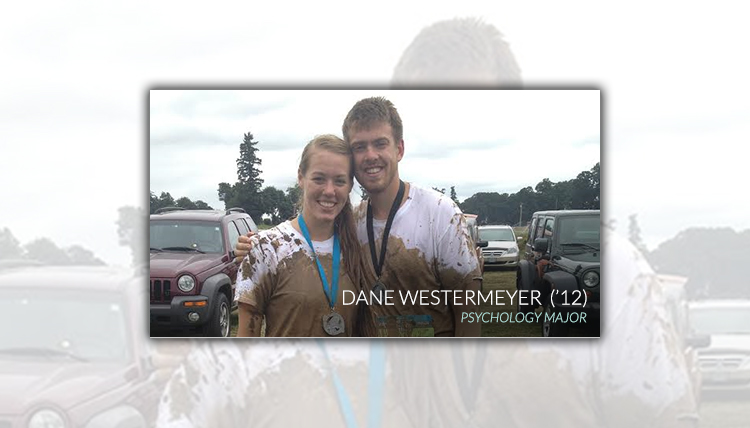 I graduated from Gonzaga with degrees in psychology and English composition. Although I constantly flirted with the possibility of pursuing other post-graduate degrees after Gonzaga, in the back of my mind I always (sort of . . . mostly) knew that I wanted to use my education at Gonzaga to prepare for a career as a lawyer. Gonzaga, the psychology department, and all of the great professors and friends I met along the way gave me all that I needed to help get me there. I always tell people that my psychology degree taught me how to think, my English degree taught me how to write, and Gonzaga taught me how to live--all skills that I now use on a daily basis in my career as a practicing attorney.
"I can say without a doubt that psychology helped me become a better lawyer, and, much more importantly, a more well-rounded person. For that, I will always be grateful."
After GU, I went straight to law school at the University of Washington School of Law, where I graduated in the Spring of 2015. After graduation (and the bar exam), I began my career as an Associate Attorney in the litigation department of a large commercial law firm in Seattle called Perkins Coie. Perkins has been a pillar of the Pacific Northwest community for over 100 years, and I could not be prouder to be a new associate at the firm. Since joining Perkins Coie, I have had the opportunity to represent a young couple from Libya seeking immigration asylum in the United States; I worked on a complex, high stakes trade secret lawsuit on behalf of Zillow; and I helped file a brief on behalf of a social justice law center in the Washington Redskins trademark litigation. Every day is a new challenge and I love (almost) every minute of it.
My day-to-day work as a lawyer often seems a long ways away from the gratitude research that I did in Dr. Bartlett's research lab and the mindfulness meditation exercises that Dr. Worsham always had us do in class. But my foundation in psychology allowed me to understand the world around me and the people living in it, which is invaluable to my daily life as a lawyer and a person. That foundation helps me communicate with my clients and understand their needs. It makes it easier for me to work together efficiently with other attorneys in my office. And, yes, Dr. Bartlett's Social Psychology class definitely helps me argue more persuasively--a skill that helps me with judges but occasionally seems to bother my fiancée (pictured with me--we graduated together at Gonzaga!).