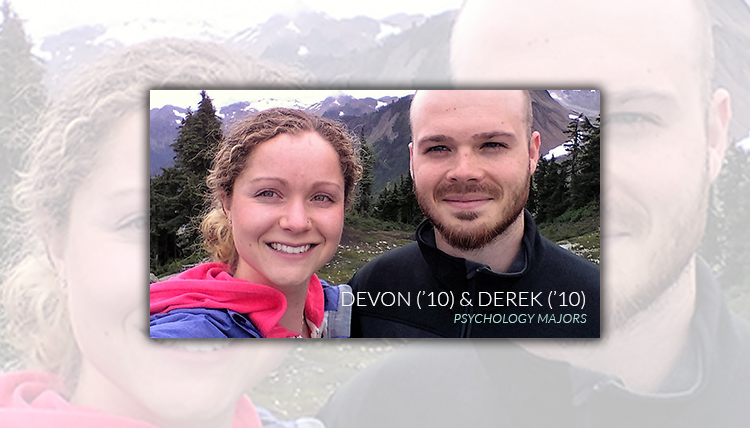 After graduating in 2010, fellow GU alums and psychology majors Derek and Devon Caperton (née Huggins) married. They travelled Europe and Southeast Asia together, living out of their backpacks. They worked odd jobs stateside to support their adventures.
In 2012, they moved to Bellingham, WA, where Derek earned his MS in experimental psychology at Western Washington University. He researched adaptive processes in romantic relationships and attachment under the tutelage of another Gonzaga psychology alum, Rebecca Goodvin. Devon worked as a preschool teacher, a PreK-12 dance instructor, and Activities Director at a skilled nursing facility.
Currently, Derek and Devon live in Salt Lake City, UT. Derek is in his first year of a counseling psychology PhD program at The University of Utah, working under Zac Imel. There, he's studying the therapeutic relationship, therapeutic change, and quantitative methods. Devon is the Lead Teacher and Family Advocate at a Head Start preschool facility. Gonzaga and the people they met there continue to be hugely influential in their lives.