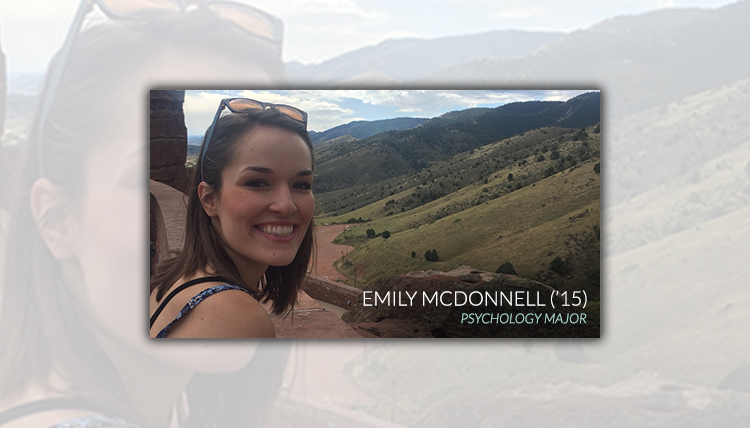 I graduated from Gonzaga and decided to take a gap year to figure out where exactly I wanted to head with a graduate degree. I was fortunate enough to be offered a job at an amazing nonprofit organization called Services for Brain Injury where I developed a passion for social work.
"Although I am so happy to be exploring a different city and living in Colorado, I will always cherish my time at Gonzaga and will forever be a Zag at heart."
I am now currently in my second quarter at the University of Denver earning my MSW with a concentration in health and wellness. Although this was a different path than I originally envisioned, I could not be happier. Without my experiences at Gonzaga through my classes and research opportunities, I would not have been nearly as prepared for my tasks within graduate school. Although research papers are still daunting, the preparation that Gonzaga provided has made the task more routine, and the content within the classes afforded me a more in depth insight into all the factors that can be associated with client behavior.
My current internship is at a stroke rehabilitation center working with a wide variety of clients where I am involved in individual and group counseling, skill building lessons, assistance with physical therapy, intake calls, referrals and more.