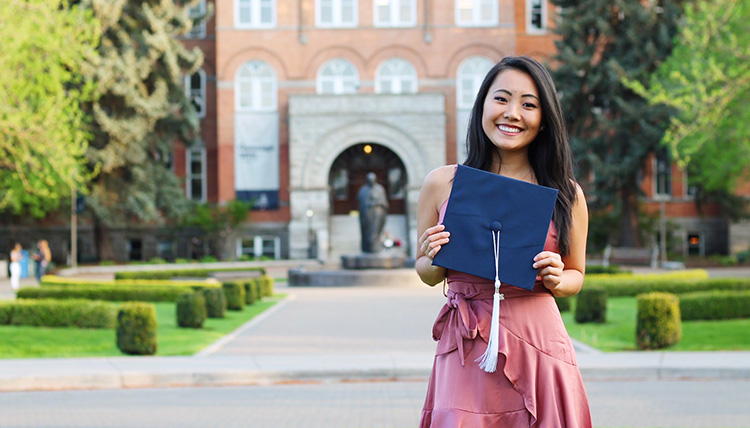 While at Gonzaga, I majored in Psychology and minored in Marketing, History, and Philosophy which gave me a well-rounded education. I wasn't sure exactly what I wanted to do in terms of a career, but Psychology was a solid foundation since it's about understanding people.
And that's what drew me towards Psychology and it's what also led me to pursue a law degree—an interest in understanding people. After my Forensic Psychology course, I realized how law and psychology overlap. Currently, I'm a first-year law student at the University of San Diego School of Law and I'm loving it. I realized that litigation is largely about understanding those around you so that you can be a man or woman for others. It's about understanding juries, judges, fellow attorneys, and clients. I'm not sure I would have applied to law school without my background in Psychology. I cherish the Jesuit education that I received at Gonzaga and I truly believe that it's what makes the school so special.
Although I miss Gonzaga and the wonderful Zag community, it helps that USD is in the West Coast Conference and that I get to watch the Zags crush the Toreros once a year in San Diego!