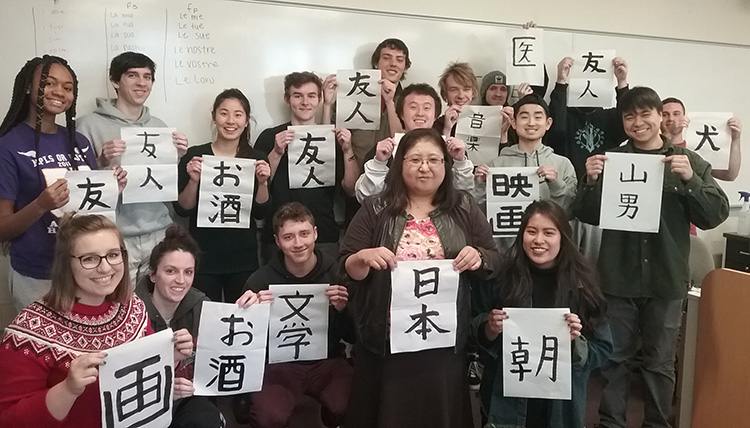 In today's global economy, Japanese language skills open doors to many career opportunities in fields such as international business, government service and education.
Our two-year Japanese program is combined with a study abroad experience that grows your understanding of Japanese language and culture. Courses develop your fluency while preparing you to use your skills in the workforce or to pursue graduate studies in Japan. To grow your understanding of the context in which the language is spoken, we also explore Japanese work and school settings, customs, traditions and social issues.
Study Abroad!
Our study abroad programs at Sophia University or Akita International University in Tokyo offer opportunities to immerse yourself in the Japanese culture while still receiving financial aid you were awarded to attend Gonzaga. These programs have a variety of housing options, including home stays, apartments with a Japanese roommate, all-female or all-male dormitories, and self-arranged housing.
Degree Information
The Japanese language is not currently offered as a major or minor in the Department of Modern Languages and Literature at Gonzaga University. Currently, it is offered at the elementary and levels (Japanese 101, 102, 201, 202) if there is sufficient student interest. Advanced levels are offered via our sponsored study abroad partners (Japanese 301, and 302). Students interested in the Japanese language are encouraged to consider a major or minor in Gonzaga's International Studies Department. Japanese is one of the areas of focus that compliment that major/minor.
Are you a current student looking for Fellowship, Work, and/or Research Opportunities in Japanese?