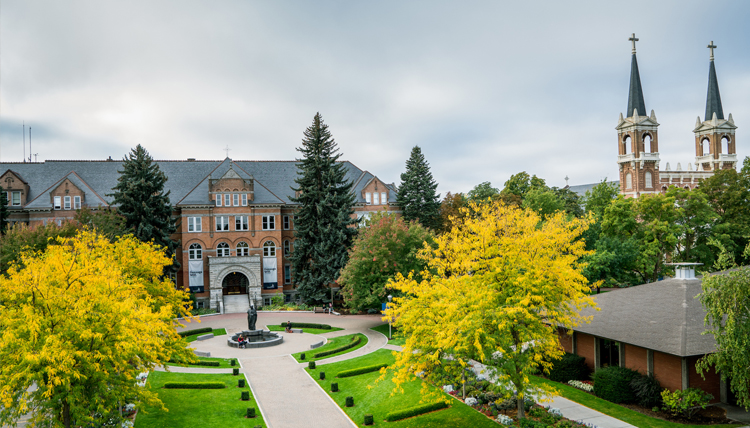 The growing importance of the Middle East in international affairs has led to a shortage of Arabic language speakers in the U.S. Our program helps you meet this need by developing your understanding of Arabic language and culture, as well as the language's increasingly significant role in a global economy.
The fifth most common native language in the world, Arabic is spoken by 280 million people as a first language and 250 million more people as a second language. Our program deeply explores the language and the culture of its native speakers, primarily in the Middle East and North Africa. Studying Arabic allows you to learn a foreign language similar to the native language of Christ and offers a window to the world's oldest civilization.
Arab nations are a fast-growing market for international trade. Knowledge of Arabic language and culture can lead to careers in business, government and international agencies. The program also opens doors for opportunities in journalism, education and other fields.
Degree Information
The Arabic language is not offered as a major or minor in the Department of Modern Languages and Literature at Gonzaga University. Currently, it is offered at the elementary and intermediate levels (Arabic 101, 102, 201, and 202) if there is sufficient student interest. Students interested in the Arabic language are encouraged to consider a major and minor in Gonzaga's International Studies Department.
Study Abroad
In addition to our on campus Arabic classes, Gonzaga's Arabic Language Program students can also study Modern Standard Arabic and Jordanian dialect while being immersed in Arab cultures via two programs. A summer program the lasts 8-weeks via Project GO-ROTC scholarship program and a semester program via CET Jordan. Visit the Study Abroad office in Hemmingson, first floor, for more information. In these programs it is possible to take advanced level courses (Arabic 301 and 302).
Scholarship Opportunities
Because of the popularity of Arabic, many government and private agencies offer scholarships to students studying Arabic. Opportunities include: