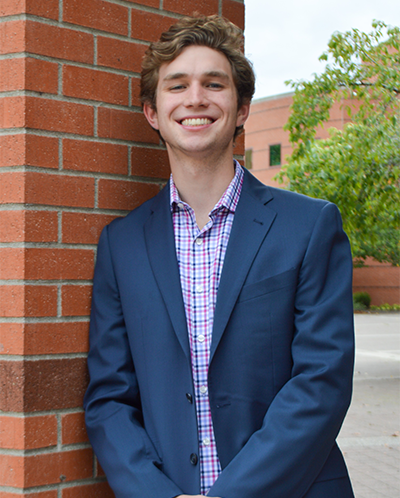 Parker Shaffer, '20
Hello prospective Zags! My name is Parker Shaffer and I am the Student Coordinator for the upcoming Gonzaga Experience Live (GEL) Weekend 2020! Without a doubt, this is one of my favorite weekends of the year – sharing my love for Gonzaga alongside hundreds of other Zags in order to encourage prospective students to enroll is an invigorating feeling! The community at GU is passionate, welcoming, and energizing; all shown to the highest degree at GEL.
I am currently a senior majoring in Biology and minoring in Spanish & Leadership Studies. Although I originally hoped to attend Medical School after Gonzaga, I now have no idea what I want to do after graduation and that's okay (I hope?). No matter what happens, I know that my holistic education from GU has prepared me to confidently take on the world. When I am not contemplating life post-graduation, you can find me correcting resumes as a Professional Representative in the Crosby Center, doing arts & crafts with elementary school students through the Center for Community Engagement (CCE), or cheering loudly in the Kennel for our stellar men's and women's basketball teams! There are so many unique ways to contribute to the Gonzaga community and I hope that you find your own way to be your whole self here.
No matter if GEL is the first time you set foot on campus or the hundredth, I am confident you will encounter a community that is friendly, inclusive, and enthusiastic about their experiences here. The journey of finding your spot in GU is a magical experience and I am so excited to see you begin yours! Please reach out to me if you have any questions or concerns. We can't wait for you to Be You at GU during GEL Weekend!