Mission:
The goal of the Global Citizenship LLC is to empower residents to become aware of the different cultures and customs that help shape the global community.
Fast Facts:
The Global Citizenship LLC is in partnership with the Center for Global Engagement. In this LLC, students engage in programs that connect to international society. Many of the programs will also pertain to at least one of the five foci of Housing and Residence Life's Gonzaga Residential Experience (GRX). The five foci are tailored to support the outcomes of the LLC while being broad enough for RAs to program to the specific needs of their residents throughout the year. If you are looking for a place that supports your desire to become more aware of global topics, then this LLC is for you!
Additionally, all LLC students in Coughlin take a First-Year Seminar (FYS) together related to their LLC theme! FYSs invite students to explore how we pursue knowledge and cultivate understanding. Seminar classes change year to year and accepted LLC students will be asked to indicate their preference.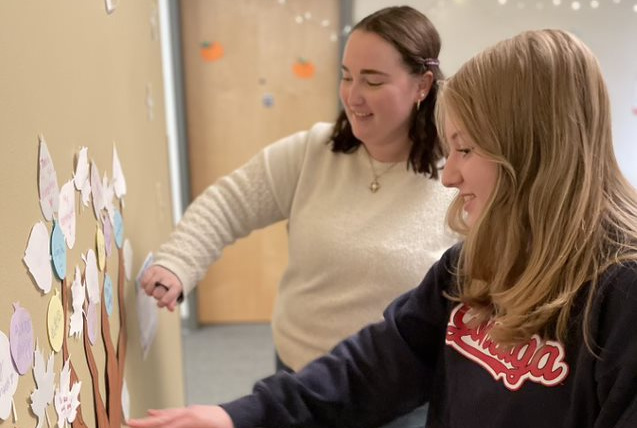 "The Global Citizenship LLC works towards creating a community built on open-mindedness and a want to learn about the world around us. As members of the LLC, residents have the opportunity to expand their worldview and learn what it means to be a good citizen in a global context." - Sarah B., 2021-22 RA
Values and Learning Outcomes:
Assemble in community with others and gain a deeper understanding and appreciation of those who may possess different social identities than the ones you currently hold.
Critique various systems of power pertaining to educational institutions locally and globally.
Explain the difference between cultural relativism and ethnocentrism in order to gain a deeper respect for different cultures and deconstruct personal biases and harmful preconceived notions about other cultures.
Examine your own culture and privilege and consider how your personal actions can impact others locally and globally.
Support local and global movements through solidarity with others inside and outside of your community.