Mission:
The goal of the Cura Personalis LLC is to empower residents to focus on their holistic development by caring for their physical, mental, social and spiritual well-being.
Fast Facts:
The Cura Personalis LLC is in partnership with the Office of Health Promotion (OHP). In this LLC, students engage in programs that connect to caring for the whole person. Many of the programs will also pertain to at least one of the five foci of Housing and Residence Life's Gonzaga Residential Experience (GRX). The five foci are tailored to support the outcomes of the LLC while being broad enough for RAs to program to the specific needs of their residents throughout the year. If you are looking for a place that supports your holistic development and well-being, then this LLC is for you!
Additionally, all LLC students in Coughlin take a First-Year Seminar (FYS) together related to their LLC theme! FYSs invite students to explore how we pursue knowledge and cultivate understanding. Seminar classes change year to year and accepted LLC students will be asked to indicate their preference.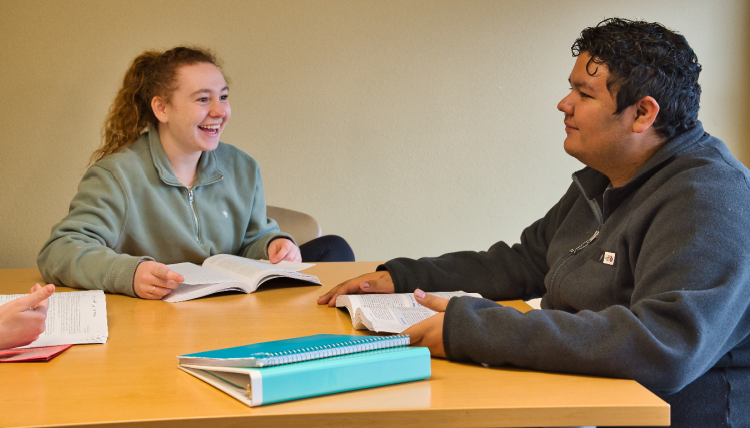 "Cura Personalis is an LLC based off a very strong community where like-minded people can create strong bonds and prepare themselves for the future. Those who are looking to improve themselves physically, mentally, and spiritually are the embodiment of what it means to be a Cura Personalis member. Those who are members of Cura Personalis will take part in bettering themselves in each of the three aspects listed above, learn from other Cura Personalis members, and even discover their best selves through self-reflection." - Jonathan M., 2021-22 RA

Values and Learning Outcomes:
Develop deeper relationships with your peers and understand how you can care and support each other during your time living together and in the future.
Utilize the resources available to you and create intentional plans for academic and mental well-being during your college years.
Engage in intercultural dialogue and become exposed to different cultures to emphasize care and respect for others.
Formulate forward thinking plans and goals that you can schedule into your daily, weekly, monthly and yearly life in order to wholly care for yourself.
Implement the Examen in your daily life and gain a deeper understanding of core Jesuit tenets in order to find God in all things.