Mission:
The Outdoor Pursuits LLC fosters friendship, instills confident outdoor skills, and promotes an ethic of conservation and stewardship through the transformative properties of outdoor adventures.
Fast Facts:
In partnership with Gonzaga Outdoors, students in the Outdoor Pursuits LLC share a common interest, sense of respect, and awe for the outdoors. Residents in the LLC are invited to participate in LLC-specific excursions led by trained Gonzaga Outdoors Trip Leaders called Outdoor Pursuits Programmers (OPPs) who also live in the LLC. Popular trips include climbing, hiking, kayaking, rafting, and skiing. With access to a private outdoor courtyard and a nearby public park with picnic tables and a walking path, as well as easy access to the famous Centennial Trail, the Outdoor Pursuits LLC is the ideal LLC for students who want to challenge and develop themselves in the outdoors.
Corridor/Traditional Style Living in Marian Hall

Open to First-Year Students and Sophomores

Live-In Gonzaga Outdoors Trip Leaders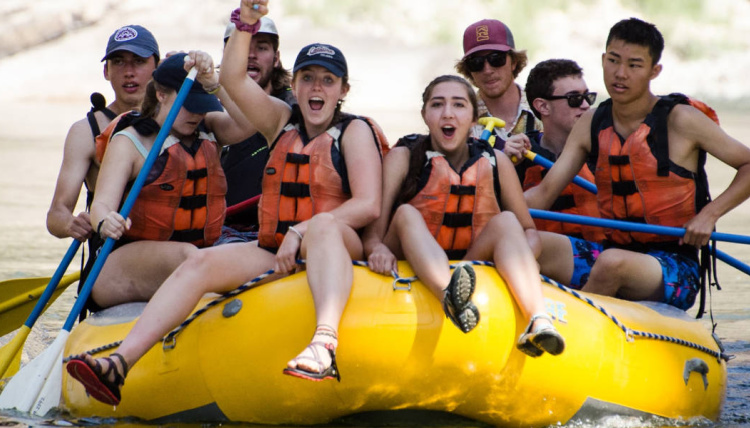 "Outdoor Pursuits provides a rare opportunity for residents to interact with and learn from the outdoors through specialized programming, free gear rentals, and a close-knit, energetic community. First year residents usually try to live here again in their second year!" - Caitlin R., 2021-22 RA
Values and Learning Outcomes:
1. Participate in outdoor recreation and seek to find a sense of place.
2. Describe current trends in environmental justice and the impact outdoor recreation has on the environment.
3. Explore the intersection of justice, equity, diversity, and inclusion within the greater outdoors community.
4. Develop practical and leadership skills related to outdoor recreation.
5. Examine the Jesuit ecological mission and be good caretakers for all creation and good stewards of the earth.