Mission:
The Honors LLC creates an intimate and intellectual environment in which students flourish through innovative and immersive educational experiences designed to foster intellectual curiosity and empower students to lead lives of meaning, service, and leadership.
Fast Facts:
The Honors LLC, an extension of the Honors Program at Gonzaga and in partnership with Housing and Residence Life, is an intimate and intellectual living environment for students to flourish in our complex and changing world. Residents are invited engage in their enhanced liberal arts curriculum beyond the classroom and are encouraged to take responsibility of their personal development, academic learning, professional goals. Students in the Honors LLC make connections across courses, disciplines, and cohorts, and cultivate the intellectual virtues and skills that will allow them to succeed according to their own terms.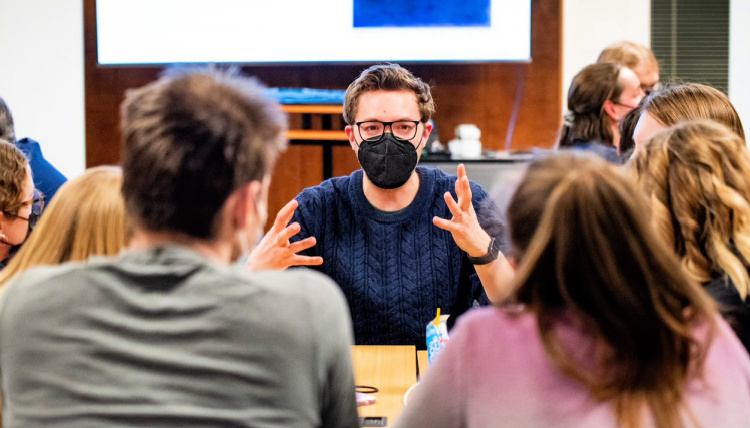 "The Honors LLC is a place where students and faculty join together in deepening our intellectual lives, challenging each other to grow in our care for each other and the community around us. It's one of the great privileges of my time at Gonzaga to have the opportunity to live alongside students who I admire so deeply for their commitment to be people with and for others." - Greta Turnbull, Ph.D.

Values and Learning Outcomes:
1. Collaborate with peers in a vibrant intellectual life in and outside of the classroom.
2. Conduct independent intellectual inquiry reflectively and ethically.
3. Articulate connections between academic work, service, social justice, and global awareness and engagement.
4. Approach critical questions, complex problems, and collaboration by selecting and synthesizing from a variety of interdisciplinary approaches.
5. Develop an Ignatian sense of vocation, bringing intellectual talents to the service of the world's greatest needs.