Mission:
The goal of the People For & With Others LLC is to empower residents to care for and stand in solidarity with the local community.
Fast Facts:
The People For & With Others LLC is in partnership with the Center for Community Engagement (CCE). In this LLC, students engage in programs that connect to solidarity, justice, and equity in society. Many of the programs will also pertain to at least one of the five foci of Housing and Residence Life's Gonzaga Residential Experience (GRX). The five foci are tailored to support the outcomes of the LLC while being broad enough for RAs to program to the specific needs of their residents throughout the year. Additionally, there is the opportunity to participate in community service around Spokane. If you are looking for a place that supports your willingness to care for and stand in solidarity with others, then this LLC is for you!
Additionally, all LLC students in Coughlin take a First-Year Seminar (FYS) together related to their LLC theme! FYSs invite students to explore how we pursue knowledge and cultivate understanding. Seminar classes change year to year and accepted LLC students will be asked to indicate their preference.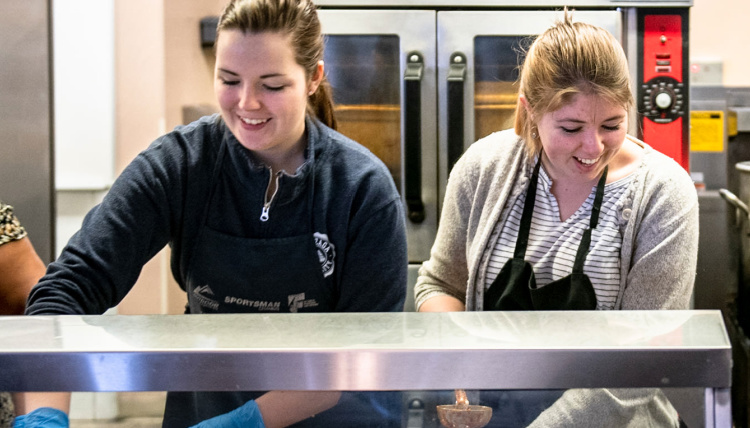 "The People For and With Others LLC is about finding your place in your community, how you impact it, and then giving back to it. It is a great way to learn how to grow as a person and inspire others to do the same." - Kaitlin L., 2021-22 RA

Values and Learning Outcomes:
Connect with like-minded individuals and groups that possess shared missions and goals and find your place in service with the community.
Appraise your academic goals and think about methods of aligning the goals with your passion for service to those in the larger society.
Contrast different cultures and understand how your power and privilege impacts the spaces you show up in and work towards solidarity, justice and equity in society.
Identify your passions and sharpen the skills that will make a meaningful and lasting difference in your life in order to work towards becoming a better and more selfless version of yourself.
Demonstrate being a person for and with others and work towards dismantling unjust social structures that affect those who hold marginalized identities.