Molly Ayers
Assistant Dean, Center for Community Engagement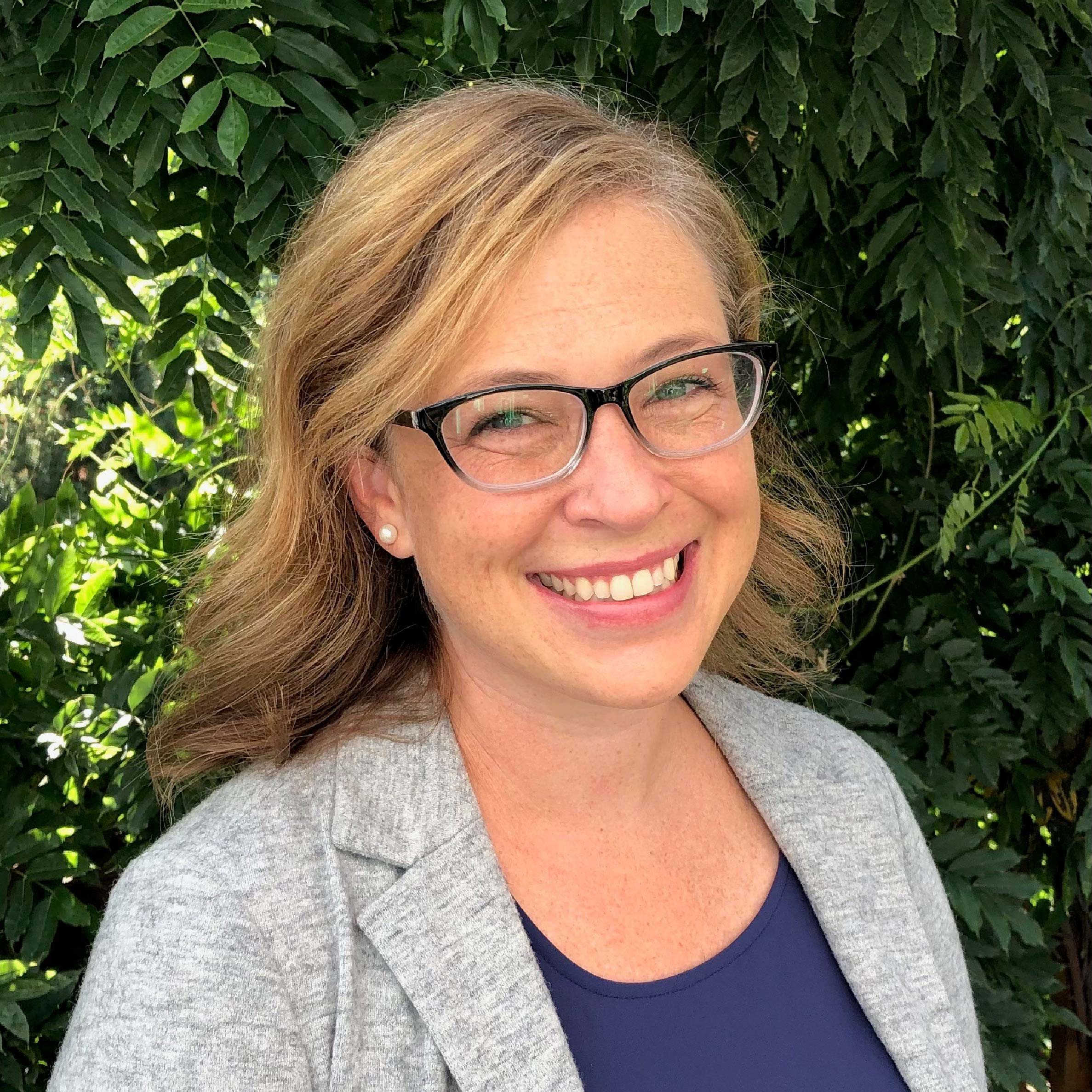 Molly has over ten years of experience in higher education and the field of civic engagement. As director, she provides leadership and direction to Gonzaga University's Center for Community Engagement (CCE) by working with colleagues across campus and partners in the local community to develop academic and co-curricular engagement opportunities that help address community need. Her passion for this work was first ignited when she served as an AmeriCorps VISTA coordinating service-learning projects for Seattle-based Alliance for Education. Molly is a graduate of Gonzaga University with a BA in History and an MA in Philosophy. In addition to her work at CCE, she teaches, volunteers regularly, enjoys traveling, yoga, and spending time with her family. Molly can be reached at (509) 313-6396 or ayers@gonzaga.edu.
Emily Banick
Campus Kitchen Program Manager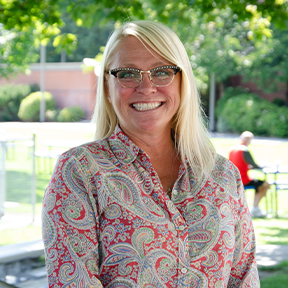 Emily is the Program Manager for the Campus Kitchen at Gonzaga University. The Campus Kitchens Project utilizes food recovered from on-campus dining facilities to strengthen bodies, empower the minds of student volunteers, and build communities. Emily graduated from Gonzaga with a BA in General Studies and an Elementary Education Endorsement. Contact Emily for current volunteer opportunities at (509) 313-6939 or at banick@gonzaga.edu.
Andrea Davis
Civic Leadership and Engagement Corps (CLEC) members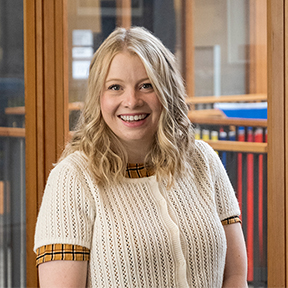 Andrea Davis is in her third and final year as an AmeriCorps College Access Corps Coordinator and serves through Connections, GAME, and Eye to Eye. She is a proud dyslexic who graduated from Gonzaga University in 2017 with a degree in Communication Studies. She is a passionate disability advocate who loves to talk about accessibility, equity, and inclusion. In her free time, you can find her listening to audiobooks, writing poetry, and watching Parks and Rec. You can reach her at (509) 313-6820 or davisa@gonzaga.edu.
Melanie Francis
Civic Leadership and Engagement Corps (CLEC) members
Melanie is an AmeriCorps College Access Corps Coordinator to Secondary Youth Programs such as Sparks, Connections, GAME, and Eye to Eye. Melanie graduated from Gonzaga with a B.A. in Political Science with minors in Women's & Gender Studies and Business Administration with a focus on Analytical Finance in 2021. Melanie is an expressive boundary spanner who wants to use her background to serve and lead those around and work to illuminate a path towards a socially responsible and improved system. In her spare time, you can find Melanie spending time with her dog Sophie and her family, trying new local food places, running or indoor cycling, and studying for law school. Melanie can be reached at (509) 313-4605 or francism@gonzaga.edu.
Anna Gade
Civic Leadership and Engagement Corps (CLEC) members
Anna is an AmeriCorps Nutrition Education and Support Coordinator working with Campus Kitchens. She is originally from Roseburg, Oregon. Anna is a Gonzaga 2021 graduate with an undergraduate degree in psychology, and she is currently enrolled in the Master's in Organizational Leadership program at GU. In her free time, Anna enjoys hiking, reading, record shopping and spending time with her friends and family. You can reach her at (509) 313-7210 or gade@gonzaga.edu.
Trevor Iwata
Marketing & Communications Coordinator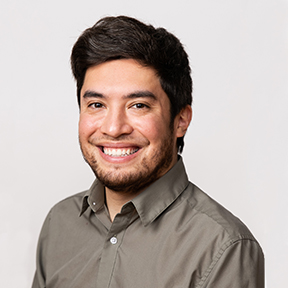 Trevor grew up in Lake Arrowhead CA, before moving to Walla Walla, WA, to attend college and begin a career path in steel manufacturing as a Logistics and Marketing Manager. Nearly ten years later, he moved to the "big city" of Spokane to work for the Kalispel Tribe's Marketing team. Aside from loving the abundant outdoors that Washington has to offer, Trevor is a proud Eagle Scout with a passion for technical theater, contemporary art and all things materials and processes. He is honored to be a part of Opportunity Northeast and the Center for Community Engagement team and is excited to work with place-based community engagement in Spokane. Trevor can be reached at (509) 313-5893 or iwata@gonzaga.edu.
Dylan Jouliot
Data and Evaluation Analyst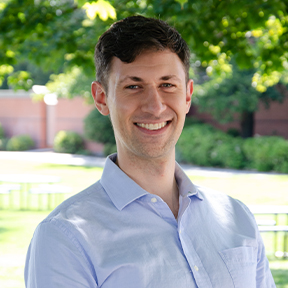 Dylan joined the Center for Community Engagement in 2020 as the Data and Evaluation Analyst, with over a decade of experience in data and relationship-building focused roles. His work primarily supports the CCE's place-based initiative, Opportunity Northeast, helping to measure, assess, and communicate progress and success for the initiative's numerous programs and partnerships. Dylan is a proud Gonzaga undergraduate alum and earned his Masters in Urban and Regional Planning from UCLA. He is loving being back on campus and getting re-acquainted with Spokane alongside his wife – also a Zag! Dylan can be reached at (509) 313-5867 or jouliot@gonzaga.edu.
Zinzi Kellen
Assistant Director of Campus Engagement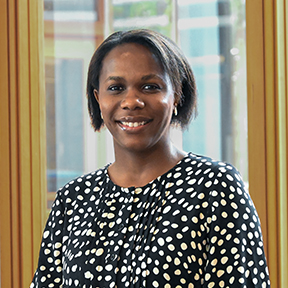 Zinzi was born and raised in South Africa. She has a Social Sciences Degree from Rhodes University. She volunteered and worked for several non-profit organizations in South Africa and has a deep passion for community engagement. She is particularly passionate about community led initiatives that are sustainable and tap into the natural assets of communities. Zinzi wanted to work for Opportunity Northeast because it reminds her of her African roots; of the village taking care of its people and of the South African concept of Ubuntu which means 'I am because you are'. She is also thrilled to be joining the CCE team and be part of facilitating opportunities for the GU family to serve the community and truly live the Jesuit mission. She lives with her partner, two young children and her two dogs. Zinzi can be reached at (509) 313-6937or kellen@gonzaga.edu.
Julia Larsen
Program Assistant III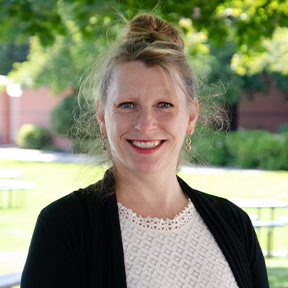 Julia's role of position of Program Assistant provides administrative and logistical support across all areas and Programs of CCE as well as support to the Senior Director. Julia was born in England and became a naturalized citizen of the USA in August 2019. She studied at Hitchin Girls School in Hertfordshire, England, where she graduated at the Advanced Level in English and Sociology. Following a 2-year period of traveling and working in Europe, Julia joined the Corporate Sector in the UK where she worked for many years. The adaptation from corporate to the field of higher education has been interesting and very much motivated by the mission of Gonzaga and CCE. In her free time, she enjoys reading, gardening, (amateur) furniture restoration, baking (but is no Mary Berry!), the families 2 cats, (Seamus & Gracie), the beautiful Pacific Northwest and spending time with her husband and 3 kids (an 18 year old son and 17 year old twin daughters) Julia can be reached at (509) 313-6898 or at larsenj2@gonzaga.edu.
Sarah Marr
Community Engaged Learning Coordinator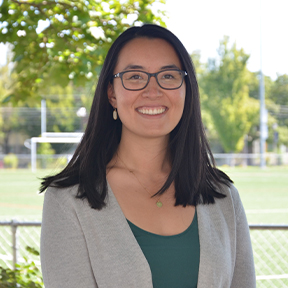 Sarah is the Community Engaged Learning Coordinator and a proud Gonzaga alum. Her work focuses on providing leadership around CEL course formation, logistics, and partnership building, faculty and student support, Internship supervision, and Service Fair event coordination. Sarah cares deeply about getting to know local community organizations and finding where GU students can get involved to create a positive impact in both their learning and in the community. Having served with Jesuit Volunteer Corps, Sarah also works to support the post-graduate service efforts on campus, offering guidance to students who are interested in pursuing this route. Outside of her work, Sarah can be found exploring the beautiful Pacific Northwest, coaching soccer, trying new foods, and spending time with her puppy! Sarah can be reached at (509) 313-6836 or marrs2@gonzaga.edu.
Abigail Martin
Youth Programs Manager

Abbey has a background in education (she's taught every grade from Kindergarten through graduate school, across disciplines in general education and special education), policy studies and community development. She is interested in developing meaningful relationships and fostering healthy, diverse and inclusive communities. Abbey manages the elementary Youth Programs for CCE, and is thrilled to be part of this talented, compassionate and bright team. Outside of work, you can find her walking with her partner and two pups, Clementine and Malcolm. You can reach her at (509) 313-6828 or martina2@gonzaga.edu.
Phoebe Oosterhuis
Business Manager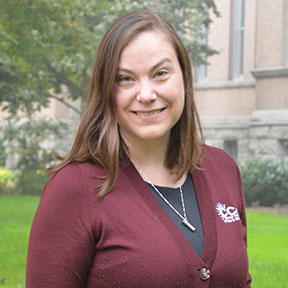 Phoebe joined CCE in July of 2012. Originally from Minneapolis, she moved to Spokane in 2010 when her husband accepted a professorship at Gonzaga. Although she misses her family and friends (but not the mosquitoes or humidity) in the Midwest, she has grown to love the Inland Northwest. Phoebe has a BA from the College of St. Benedict in St. Joseph, MN. When she is not at CCE, Phoebe enjoys hiking, cooking, crafting, yoga, performing in local theater, and spending time with her husband and children. Phoebe can be reached at (509) 313-6879 or oosterhuisp@gonzaga.edu.
Tiffany Picotte
Advocacy & Service Immersion Program Manager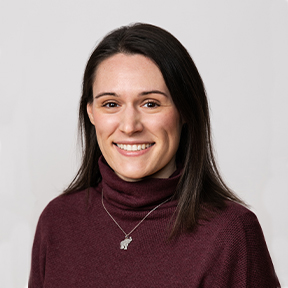 Tiffany grew up in a small town outside of Eugene, Oregon. She has a bachelor's degree in international studies and Mandarin Chinese from the University of Oregon and a master's degree in public administration from Eastern Washington University, where she also studied French for fun. She is passionate bout people-to-people exchange, global learning, cross-cultural understanding, community development, civic engagement, and learning new languages. After having focused her attention globally, working for 6 years in the field of international education and exchange, Tiffany is excited to be joining the Center for Community Engagement team to support community engagement efforts locally. In her free time she can be spotted on West Main Avenue frequenting the Community Building Campus and local businesses in the Saranc Commons. Tiffany can be reached at (509) 313-5543 or picotte@gonzaga.edu.
Veronica Puente
Assistant Director of Youth Programs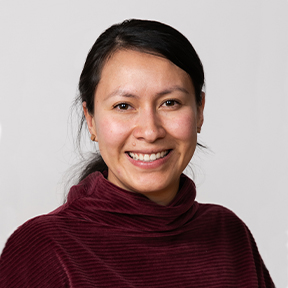 Véronica has a passion for building puentes/bridges in the community to grow community capacity. Her upbringing in the small town of Tonasket, WA helped her learn the value of community and the importance of mentorship. This is also where Veronica fell in love with the outdoors. She can help you learn more about fun outdoor activities in Spokane, from hiking to skiing. Veronica has a Bachelor's Degree in Communication from Washington State University and a Master's in Higher and Postsecondary Education from Teachers College, Columbia University. As the Assistant Director of Youth Programs, Véronica works to provide leadership of the CCE's Youth Programs & Initiatives and support the mission of CCE and Gonzaga. It is an honor for Veronica to work with CCE and the local community to empower youth and continue to build bridges. Veronica can be reached at (509) 313-6486 or puente@gonzaga.edu.
Renne Richards
Civic Leadership and Engagement Corps (CLEC) members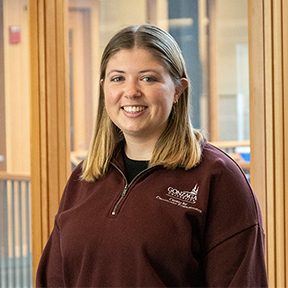 Renne Richards is an AmeriCorps College Access Corps Coordinator serving with Elementary Youth Programs. She graduated from Gonzaga in May 2021 with a BA in Sociology and a minor in Women's and Gender Studies. During her time at GU, Renne was a Student Liaison in CCE, a trip leader for Justice in January, and was involved in Walking School Bus and Zag Volunteer Corps. She's excited to continue building connections within the Spokane community and contribute to the support network for local students and families. Outside of CCE, you can find her at the movie theater, on a walk, or searching for the best crispy chicken sandwich in Spokane. You can reach her at (509) 313-4604 or richardsr@gonzaga.edu.
Jon Williams
AmeriCorp Community Outreach VISTA

Jon graduated from Gonzaga this spring with a degree in sociology and economics. During his time as a student, he served in several CCE programs including Connections, Logan Community House, and Opportunity Northeast Summer Fellows. Outside of serving, the highlight of his time at Gonzaga was studying abroad in Florence, Italy. Inspired by his Catholic upbringing, he is returning to the CCE office this year as an Americorps VISTA, working with the Logan House, Summer Fellows, and food security programs across Northeast Spokane. In his free time, you can find him reading, hiking, or watching movies. You can reach him at (509) 313-7305 or williamsj4@gonzaga.edu
Bailley Wootton
Director of Strategic Partnerships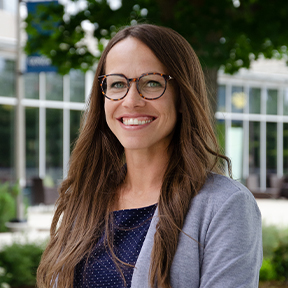 Bailley joined the Center for Community Engagement (CCE) in 2011 after working for Big Brothers Big Sisters of Middle Tennessee. As Associate Director, she supports CCE's local co-curricular programs, resource development, and strategic partnerships and outreach initiatives, including the Hillyard Youth Collaborative. Bailley received her undergraduate degree in Psychology from Pepperdine University and her master's degree in Social Work from Washington University in St. Louis. She is originally from Spokane and loves being back in the Northwest. Outside of work, Bailley spends her time with family and friends- chasing around her two young children, going to the Pend Oreille River, volunteering with Big Brothers Big Sisters, and serving as an elder at her church. Bailley can be reached at (509) 313-6821 or wootton@gonzaga.edu.