Molly Ayers
Assistant Dean, Center for Community Engagement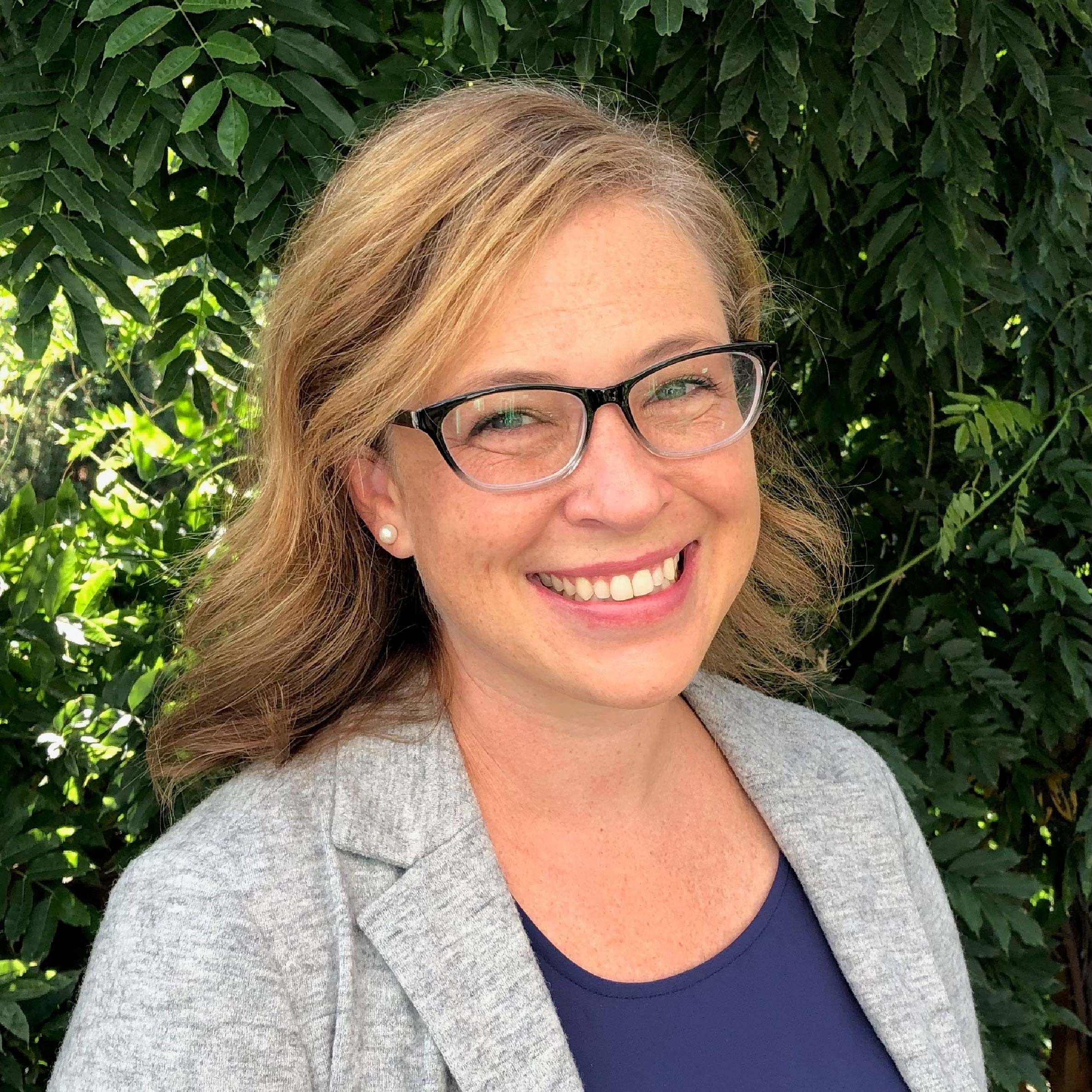 Molly has nearly 20 years of experience in the field of community engagement in higher education, including, campus-community strategic partnership development, place-based engagement, community-engaged teaching, and student civic leadership development. She was the founding director of Eastern Washington University's Office of Community Engagement and has served in the role of director/assistant dean of Gonzaga University's Center for Community Engagement for over six years. She is an active mother of two boys who enjoys time spent outdoors with her family. She is also pursuing a doctorate in Leadership Studies from Gonzaga University. Molly can be reached at (509) 313-6396 or ayers@gonzaga.edu.
Emily Banick
Campus Kitchen Program Manager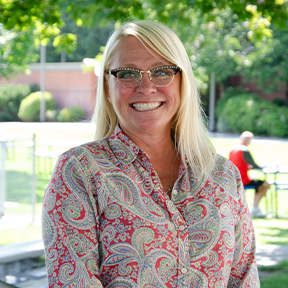 Emily is the Program Manager for the Campus Kitchen at Gonzaga University. The Campus Kitchens Project utilizes food recovered from on-campus dining facilities to strengthen bodies, empower the minds of student volunteers, and build communities. Emily graduated from Gonzaga with a BA in General Studies and an Elementary Education Endorsement. Emily can be reached at (509) 313-6939 or at banick@gonzaga.edu.
Jill Candland
Youth Programs Elementary Program Manager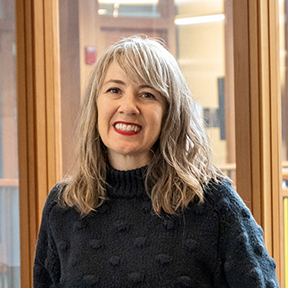 Jill has an extensive background in youth programming where she has developed curricula and directed programs for non-profit organizations in her home state of Arizona. She has a B.S. in Recreation Management from Arizona State with an emphasis in Non-profit Health and Human Service Administration. She loves volunteerism, community programming and finds fulfillment working with youth and young adults. Jill is a foodie who loves french pastries, artisan ice cream, and the combination of fig + prosciutto. She is happiest in the sun, and on long road trips with her husband and kids. Jill can be reached at (509) 313-6828 or candland@gonzaga.edu.
Skye Clark
Gonzaga Family Haven Coordinator (AmeriCorps)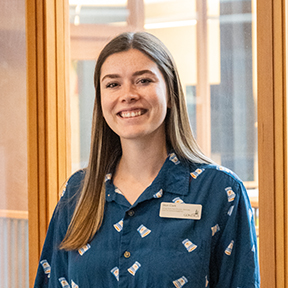 Skye serves as the AmeriCorps Coordinator for the Gonzaga Family Haven. With her degrees from Gonzaga in Sociology, Criminology, and Solidarity and Social Justice, Skye works with local community members to build sustainable solutions to injustices such as homelessness, poverty, substance use, and injustices within the criminal legal system. During her undergraduate studies at Gonzaga, Skye was heavily involved with the Center for Community Engagement as a Justice in January participant and leader, Summer Melt Fellow, and a student leader for Connections at Shaw Middle School. In her free time, you can find her playing ice hockey, reading, or doing anything outdoors! Skye can be reached at 509-816-2800 (GFH office) or 509-313-7305 (CCE office) or clarks4@gonzaga.edu.
Andrea Davis
Zag Volunteer Program Manager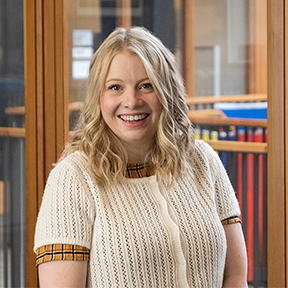 Andrea Davis is excited to join the center to support Zag Volunteer Corps, Logan house, and GUSR. Andrea started her career in non-profit work supporting individuals with disabilities. Recently she finished her 3rd service term with Americorps supporting the center's Youth programming initiatives. She is a proud dyslexic woman who graduated from Gonzaga University in 2017 with a degree in Communication Studies. She is passionate about using her experience as a disabled woman to advocate for disability justice and loves to talk about and organize around accessibility, equity, and inclusion. In her free time, you can find her listening to records, eating bagels and thrift shopping. Andrea can be reached at (509) 313-6832 or davisa@gonzaga.edu.
Kurt Husler
Secondary Ed Program Coordinator (AmeriCorps)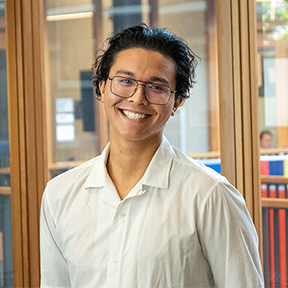 Kurt Husler is an AmeriCorps College Access Corps Coordinator serving with Secondary Youth Programs (Middle and High School). Kurt recently graduated from Gonzaga University, May 2022, with a Bachelors of Science in Biology. During his time as an undergrad at GU he spent extensive time in CCE as both a mentor and leader to YPI programs such as Connections and Sparks. Also involved in other outlets at Gonzaga such as a student intern at UMEC, a STEM mentor for BRIDGE, and a member to Gonzaga's FASU. In his free time, you can find him going on walks, listening to music, talking about food, and spending time with his 2 plants, My Lien and Cynthia. He is excited to continue building connections with the Spokane community and guide students on their journey through service. Kurt can be reached at (509) 313-4605 or husler@gonzaga.edu.
Sharon Jang
Secondary Ed Program Coordinator (AmeriCorps)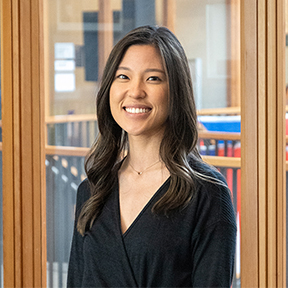 Sharon serves as an Americorps member for Secondary Youth Programs (Middle and High School). She is from University Place, WA, and enjoys watching movies and spending time with friends and family. She transferred from the University of Washington and received her undergraduate degree in Biology from Gonzaga University. During her time as a student, Sharon worked as a student leader for Zags Volunteer Corps (ZVC) with the Boys and Girls Club and was a member of the Logan House. Additionally, she received the Eva Lassman Student Research Award to research the experiences of Asian-American students at Gonzaga University during the rise in Anti-Asian hate. She is excited to return to Gonzaga and build stronger connections with the Spokane community. She can be reached at (509)-313-6820 or jang@gonzaga.edu.
Dylan Jouliot
Data and Evaluation Analyst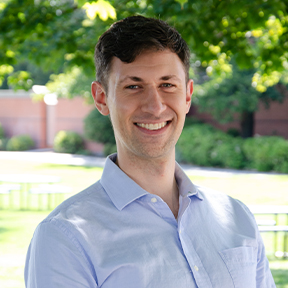 Dylan joined the Center for Community Engagement in 2020 as the Data and Evaluation Analyst, with over a decade of experience in data and relationship-building focused roles. His work primarily supports the CCE's place-based initiative, Opportunity Northeast, helping to measure, assess, and communicate progress and success for the initiative's numerous programs and partnerships. Dylan is a proud Gonzaga undergraduate alum and earned his Masters in Urban and Regional Planning from UCLA. He is loving being back on campus and getting re-acquainted with Spokane alongside his wife – also a Zag! Dylan can be reached at (509) 313-5867 or jouliot@gonzaga.edu.
Zinzi Kellen
Assistant Director of Campus Engagement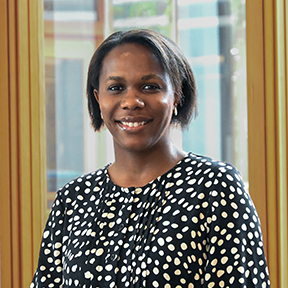 Zinzi leads CCE's efforts to connect GU students and staff to the community through a variety of community engagement programs, activities, and partnerships. She guides the Center's volunteer recruitment efforts and the design and implementation of center-wide student leadership training. She supports the Opportunity Northeast Initiative through the development of partnerships with departments and programs across the university to deepen engagement cross-institutionally in outreach and engagement opportunities in Northeast Spokane. Zinzi can be reached at (509) 313-6937or kellen@gonzaga.edu.
Kjersten Langager
Elementary Ed Program Coordinator (AmeriCorps)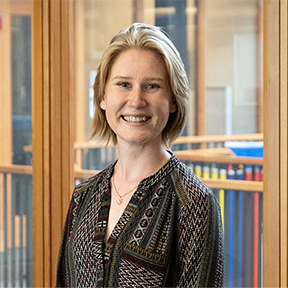 Kjersten is serving with AmeriCorps in Elementary Youth Programs and Initiatives. She graduated from Whitworth University in May of 2022 with a B.A. in Elementary Education with endorsements in English Language Learners, Elementary Reading, and Middle Level Math. After graduating, she spent three weeks in Melbourne, Australia teaching at an English Language School for newly-arrived immigrants. Kjersten is passionate about fostering relationships with students and families and she is excited to help you get connected in meaningful ways. On the weekends, you'll find her exploring the trails of Spokane, trying new recipes, or trying to keep her houseplants alive. Kjersten can be reached at (509) 313-5524 or langager@gonzaga.edu.
Julia Larsen
Program Assistant III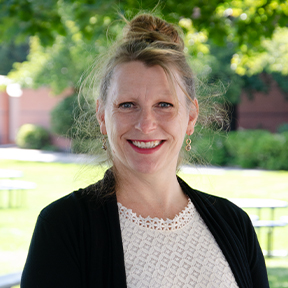 Julia's role of position of Program Assistant provides administrative and logistical support across all areas and Programs of CCE as well as support to the Senior Director. Julia was born in England and became a naturalized citizen of the USA in August 2019. She studied at Hitchin Girls School in Hertfordshire, England, where she graduated at the Advanced Level in English and Sociology. Following a 2-year period of traveling and working in Europe, Julia joined the Corporate Sector in the UK where she worked for many years. The adaptation from corporate to the field of higher education has been interesting and very much motivated by the mission of Gonzaga and CCE. In her free time, she enjoys reading, gardening, (amateur) furniture restoration, baking (but is no Mary Berry!), the families 2 cats, (Seamus & Gracie), the beautiful Pacific Northwest and spending time with her husband and 3 kids (an 18 year old son and 17 year old twin daughters) Julia can be reached at (509) 313-6898 or at larsenj2@gonzaga.edu.
Sarah Marr
Community Engaged Learning Coordinator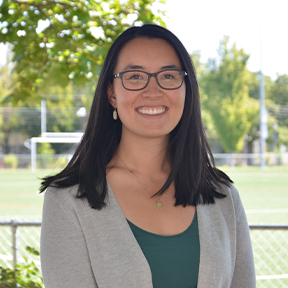 Sarah is the Community Engaged Learning Coordinator and a proud Gonzaga alum. Her work focuses on providing leadership around CEL course formation, logistics, and partnership building, faculty and student support, Internship supervision, and Service Fair event coordination. Sarah cares deeply about getting to know local community organizations and finding where GU students can get involved to create a positive impact in both their learning and in the community. Having served with Jesuit Volunteer Corps, Sarah also works to support the post-graduate service efforts on campus, offering guidance to students who are interested in pursuing this route. Outside of her work, Sarah can be found exploring the beautiful Pacific Northwest, coaching soccer, trying new foods, and spending time with her puppy! Sarah can be reached at (509) 313-6836 or marrs2@gonzaga.edu.
Phoebe Oosterhuis
Business Manager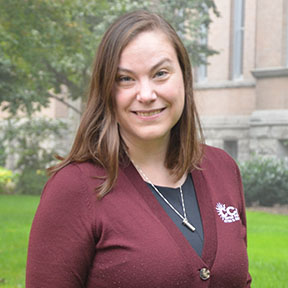 Phoebe joined CCE in July of 2012. Originally from Minneapolis, she moved to Spokane in 2010 when her husband accepted a professorship at Gonzaga. Although she misses her family and friends (but not the mosquitoes or humidity) in the Midwest, she has grown to love the Inland Northwest. Phoebe has a BA from the College of St. Benedict in St. Joseph, MN. When she is not at CCE, Phoebe enjoys hiking, cooking, crafting, yoga, performing in local theater, and spending time with her husband and children. Phoebe can be reached at (509) 313-6879 or oosterhuisp@gonzaga.edu.
Tiffany Picotte
Advocacy & Service Immersion Program Manager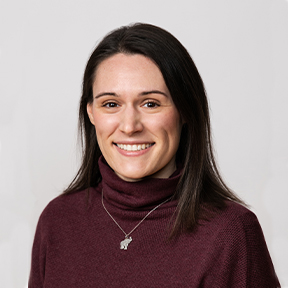 Tiffany grew up in a small town outside of Eugene, Oregon. She has a bachelor's degree in international studies and Mandarin Chinese from the University of Oregon and a master's degree in public administration from Eastern Washington University, where she also studied French for fun. She is passionate bout people-to-people exchange, global learning, cross-cultural understanding, community development, civic engagement, and learning new languages. After having focused her attention globally, working for 6 years in the field of international education and exchange, Tiffany is excited to be joining the Center for Community Engagement team to support community engagement efforts locally. In her free time she can be spotted on West Main Avenue frequenting the Community Building Campus and local businesses in the Saranc Commons. Tiffany can be reached at (509) 313-5543 or picotte@gonzaga.edu.
Veronica Puente
Assistant Director of Youth Programs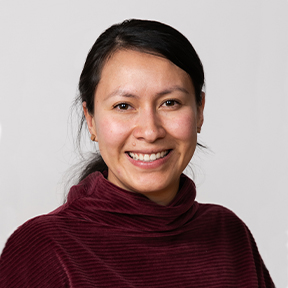 Véronica has a passion for building puentes/bridges in the community to grow community capacity. Her upbringing in the small town of Tonasket, WA helped her learn the value of community and the importance of mentorship. This is also where Veronica fell in love with the outdoors. She can help you learn more about fun outdoor activities in Spokane, from hiking to skiing. Veronica has a Bachelor's Degree in Communication from Washington State University and a Master's in Higher and Postsecondary Education from Teachers College, Columbia University. As the Assistant Director of Youth Programs, Véronica works to provide leadership of the CCE's Youth Programs & Initiatives and support the mission of CCE and Gonzaga. It is an honor for Veronica to work with CCE and the local community to empower youth and continue to build bridges. Veronica can be reached at (509) 313-6486 or puente@gonzaga.edu.
Renne Richards
Elementary Ed Program Coordinator (AmeriCorps)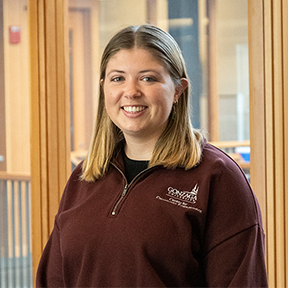 Renne Richards is an AmeriCorps College Access Corps Coordinator serving with Elementary Youth Programs. She graduated from Gonzaga in May 2021 with a BA in Sociology and a minor in Women's and Gender Studies. During her time at GU, Renne was a Student Liaison in CCE, a trip leader for Justice in January, and was involved in Walking School Bus and Zag Volunteer Corps. She's excited to continue building connections within the Spokane community and contribute to the support network for local students and families. Outside of CCE, you can find her at the movie theater, on a walk, or searching for the best crispy chicken sandwich in Spokane. Renne can be reached at (509) 313-4604 or richardsr@gonzaga.edu.
Jocelyn Van der Put
Civic Leadership and Engagement Corps (CLEC) members
Jocelyn van der Put is the Americorps Community Outreach Coordinator for the GU Campus Kitchen. Jocelyn's work centers on preventing food waste and providing community members with meals. They graduated from Gonzaga University in May 2022 with a Bachelor of Arts in Political Science. In their free time, they enjoy checking out coffee shops and bakeries in Spokane and playing drums very quietly so their neighbors don't hate them. Jocelyn can be reached at (509) 313-7210 or vanderput@gonzaga.edu.
Bailley Wootton
Director of Strategic Partnerships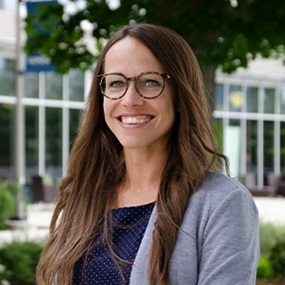 Bailley joined the Center for Community Engagement (CCE) in 2011 after working for Big Brothers Big Sisters of Middle Tennessee. As Director of Strategic Partnerships, she supports CCE's local co-curricular programs, resource development, and strategic partnerships and outreach initiatives, including the Opportunity Northeast initiative. Bailley received her undergraduate degree in Psychology from Pepperdine University and her master's degree in Social Work from Washington University in St. Louis. She is originally from Spokane and loves living in the Northwest again. Outside of work, Bailley spends her time with family and friends- chasing around her two children, finding new outdoor adventures (races), relaxing whenever she can, and drinking lots of coffee. Bailley can be reached at (509) 313-6821 or wootton@gonzaga.edu.