Overview
The Logan House is a collaborative program between Housing and Residence Life and the Center for Community Engagement. The program is built as an inclusive and intentional community of 4-5 students focused on ethical community engagement in and with the Logan neighborhood. Residents spend the year learning about key community assets and issues through engagement in the neighborhood and organizing semester events.
Want to live in the Logan house? Apply with the button below.
Contact Us
Questions? Want to learn more? Contact Andrea Davis in the Center for Community Engagement: davisa@gonzaga.edu.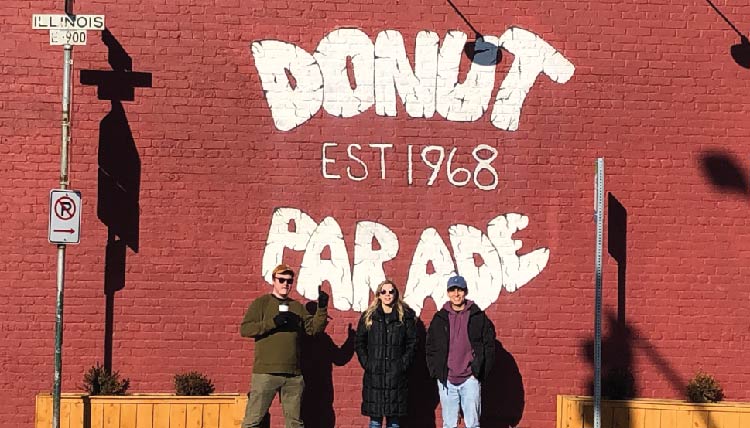 Members of the 2019-2020 Logan House outside a local favorite, the Donut Parade.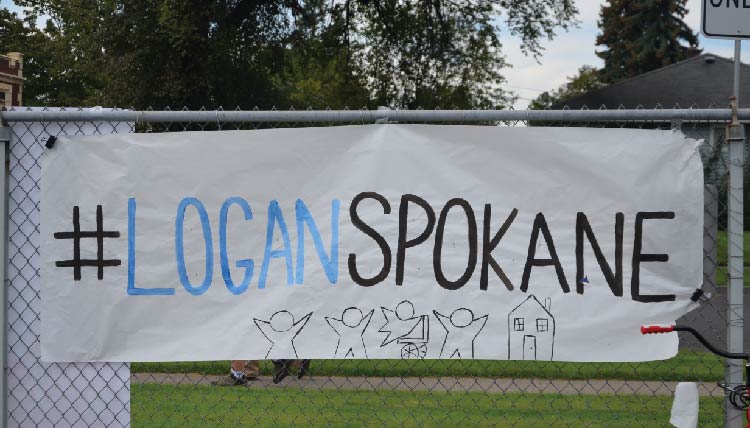 #LoganSpokane
Learn More about the Logan Community House