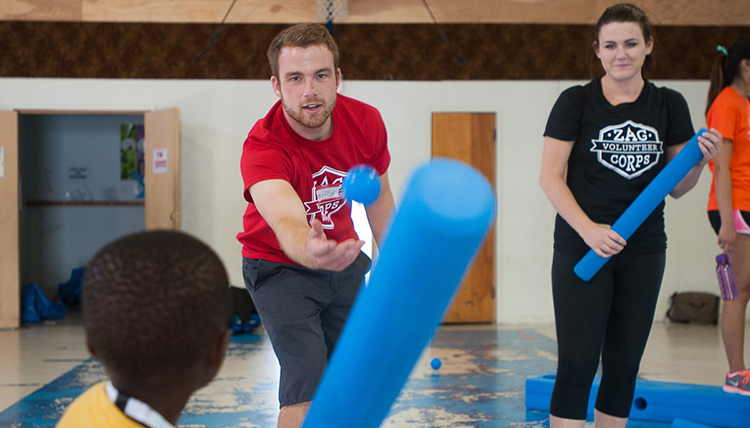 Overview
Zag Volunteer Corps connects members of the Gonzaga community with Spokane area nonprofits for educational and fun service experiences. Zags serve on the same day at the same time with the same group of students each week for the semester. Volunteer opportunities range from 1.5 to 2 hour long weekly commitments.
Current Partner Sites
Childbirth and Parenting Assistance (CAPA), a Catholic Charities site with 1) a diaper and clothing bank, 2) educational programming for parents, and 3) limited-term childcare.
Maplewood Gardens, A senior retirement home located in the Logan Neighborhood
O'Malley Senior Apartments, a Catholic-Charities run affordable housing complex for seniors.
Thrive International, Thrive International provides transitional housing to refugee and immigrant communities and empowers refugee women and youth tothrive
Transitions - Miryam's House, a local nonprofit dedicated to positive outcomes for women; Miryam's House in particular is a home for women offering a nurturing environment for folks recovering from crises related to houselessness, abuse, addiction, and displacement.
For more information or to get involved email Andrea Davis at davisa@gonzaga.edu.