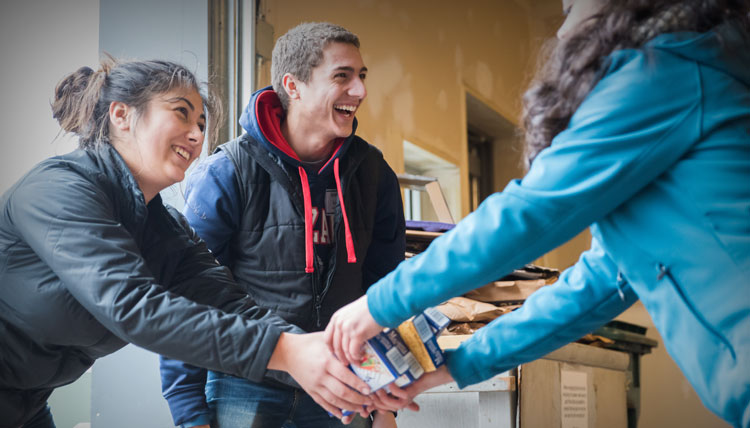 We offer a variety of opportunities to serve your community. Gonzaga will help connect you with programs and partners that align with your passion. Whether you want to mentor the next generation of Zags, work for positive change in Spokane, or make a global impact, there is a place for you to serve.
CCE Volunteer Application:
We are excited to assist you in finding ways to meaningfully engage with our community this year and are available as you have questions about programs. 
To connect, please contact the CCE:
CCE Office Location: HEMM 010 & 206
CCE Office Hours: 8am - 5pm
CCE Main Office Phone: (509) 313-6824 

CCE Main Office Email: serve@gonzaga.edu  
Program & Service Opportunities
If I am Undocumented, am I eligible to volunteer through the CCE and its programs?
The CCE is committed to supporting students of all ethnicities and nationalities regardless of immigration status. Undocumented students are welcome to serve in many CCE Programs and at Community Engaged Learning (CEL) sites supported by our Center for Community Engagement.

Please review background check requirements provided at the start of the semester. If you have any questions about the background check requirements for a specific CCE Program or Community Engaged Learning (CEL) site, or if you have questions about whether your immigration status would disqualify you for a particular program or site, we encourage you to contact the CCE. Some sites/organizations may have alternative options that do not require background checks. The CCE can connect with the community partner organization on your behalf, keeping your information confidential, and share their response with you. Student questions regarding background checks and immigration status will be kept confidential by CCE staff.
Learn More
Learn more about our community and the CCE's engagement efforts below.