Gonzaga's mission of preparing servant leaders committed to social justice means that Gonzaga pre-law students have many opportunities through coursework, co-curricular engagement, and professional development to think deeply about how they can pursue social justice and contribute to their community through the legal profession.

Gonzaga Pre-Law Advising offers ways for students from all majors who are interested in pursuing law school to learn more about law, whether a legal career is the right path for them, and how to prepare to apply to law school.

Support for current students and alumni includes:
• Individualized support through 1-on-1 appointments
• Workshops and other events to help students gain knowledge the legal profession and how to apply to law school
• Support with developing law school application materials, including resumes and personal statements
• Opportunities to connect with alumni mentors in law school and the legal field
Gonzaga Pre-Law Advising
Learn more about how Gonzaga Pre-Law Advising provides support for current students and alumni.
Sign up for the
pre-law listserv
to receive our e-newsletter with pre-law events and opportunities. Note: we only approve subscription requests for Zagmail email addresses.
Pre-Law Advising facilitates workshops and other events to help students gain knowledge about the legal profession and how to apply to law school. Typical events include:

Intro to Pre-Law
Gonzaga School of Law Preview Day (in collaboration with the Gonzaga School of Law)
Financing Your Legal Education
Preparing for Law School
While there is no singular path to law school, as students enter the legal profession from a variety of backgrounds and perspectives, engaging in experiences both inside and outside of the classroom can help you confirm your decision to attend law school and build valuable skills along the way.
•
There is no specific "pre-law" major. Law schools do not require or prefer certain undergraduate majors and strive to admit students from a variety of backgrounds.
•
Students are encouraged to work with advisors to select a major that matches their strengths and interests and helps them prepare for a future law career. Courses that enhance reading comprehension, research, writing, and critical analysis skills are beneficial; these abilities are crucial to success on the Law School Admission Test (LSAT) and as a future law school student.
•
Law schools tend to admit students who have a clear motivation to study law, have done well in their undergraduate studies, and scored well on the LSAT, although some law programs are beginning to accept the Graduate Record Examination (GRE) in lieu of the LSAT.
•
Pre-law students in the School of Business Administration will benefit from courses in the
Law and Public Policy concentration
. This concentration includes various courses which involve legal issues such as corporate taxation, regulation of securities trading, business ethics, mergers and acquisitions, and antitrust policy and regulation. All of these courses provide pre-law students a unique insight into how business functions within the framework of the legal system.
Seek opportunities to learn more about the legal field. This may include job shadowing, informational interviewing, internships, mentoring, and work experiences.
Resources that can assist students in learning more about the legal profession and clarifying their career goals include:
Law schools evaluate candidates based on their resume of co-curricular, professional, and life experiences. Students often develop valuable skills through involvement with clubs and organizations, service, study abroad, research, work, and other experiences.
Choose to get involved in meaningful activities and experiences. There is not a prescribed or required set of "pre-law" experiences, so what will stand out in your eventual law school application is your genuine interest in how you spend your time, how you find ways to contribute, the skills you develop, and connections between your experiences and your career goals.
Some examples of common experiences among pre-law students include:
Gonzaga University School of Law 3+3 BA / BS / J.D.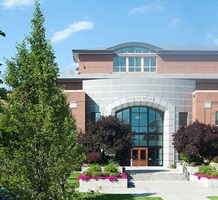 This program consists of three years in an approved undergraduate major* and entrance to the Law School in the fourth year, resulting in a B.A. / B.S. and a J.D. from the Gonzaga University School of Law in six years rather than seven. The 3+3 program requires successful completion of 98 credits from Gonzaga University by the end of their junior year (six semesters). Upon completion of these 98 credits, the student should have met all relevant undergraduate degree requirements, except for the final 30 undergraduate credits required under the 128 credit undergraduate degree policy. The additional 30 elective credits will be fulfilled using completed law school courses. Students complete the application to the Gonzaga School of Law in their fifth semester. Because of the pre-planning this pathway involves, interested students should contact a pre-law advisor in Career and Professional Development during their first semester.
*Gonzaga's 3+3 Program applies for some, but not all, majors in the College of Arts and Sciences. Some majors are credit-intensive and/or highly sequenced. Students in those majors may not be able to complete the major in three years and would not be able to participate in this program.
Law School Application Process and Resources
Applying to law school requires careful planning and organization. Below is a typical checklist of what you should account for as part of your law school application, and resources that can support you in the process.