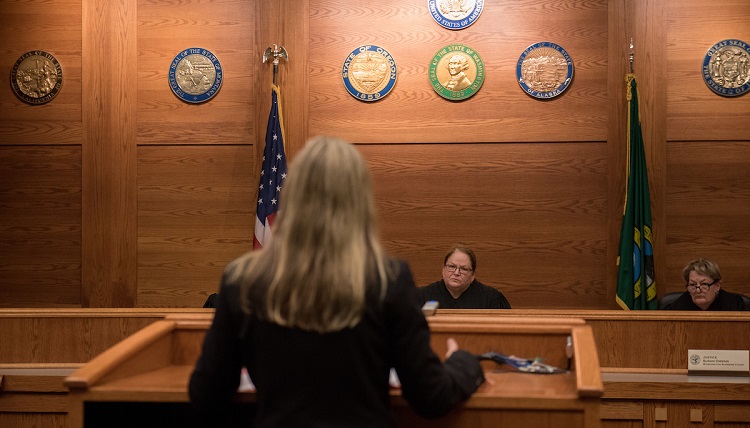 Government regulation and legislation has a major impact on business, creating a need for public policy makers to understand the workings of business and for people in the private sector to understand the public sector. This is especially relevant for people pursuing careers in corporate public affairs and professional study in law, public administration, and public policy analysis.
Law and Public Policy Concentration: Twelve credits
(based on 2011-12 catalog requirements)

Twelve credits selected (with faculty advisor approval) from the following, with not more than six credits from one department:
ACCT 365 Federal Taxation (three credits)
BFIN 426 Mergers and Acquisitions (three credits)
ECON 320 Economics of Sports
ECON 324 Economics of Environmental Protection (three credits)
ECON 325 Public Finance (three credits)
ECON 330 Antitrust Policy and Regulation (three credits)
MGMT 415 Employment Law and Labor Relations (three credits)

POLS 302 Law as a Vocation (three credits)
POLS 303 Civil Liberties (three credits)
POLS 311 State and Local Government (three credits)
POLS 320 Public Administration (three credits)
POLS 323 American Constitutional Law (three credits)
POLS 327 Current American Policy in Comparative Perspective (three credits)
Please see the Pre-Law Students page and the degree requirements here.