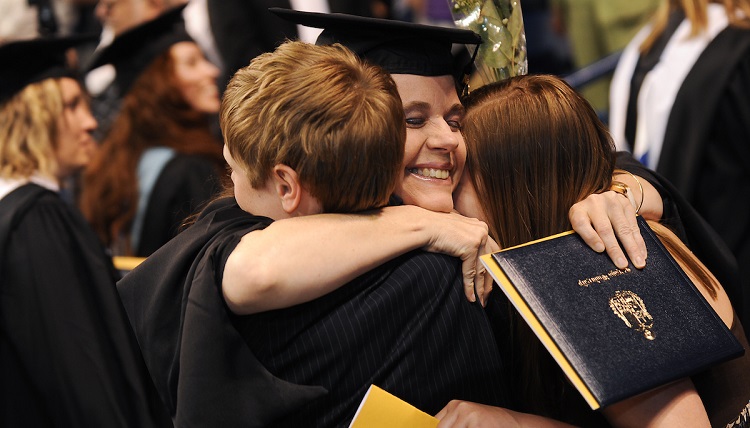 In addition to the General Degree Requirements of the University, the Bachelor of Business Administration degree requires the following:
Completion of the SBA core curriculum for students under the 2015-16 or prior catalogue or completion of the SBA common curriculum for students under the 2016-17 or subsequent catalogue
Completion of the requirements for a major course of study within the School;
A minimum 2.00 grade point average in all course work taken in the major field;
Of the 128 credits required for the degree, 55 credits must be earned outside the School of Business Administration.
At least 50 percent of all business courses (core/common curriculum and major requirements) must be taken at Gonzaga.
Courses which fulfill business core/common curriculum, major, concentration, and minor requirements may not be taken on a satisfactory/non-satisfactory basis except for internships.
*For additional information please click here to reference the Undergraduate Catalog published in the year that you began courses at Gonzaga.