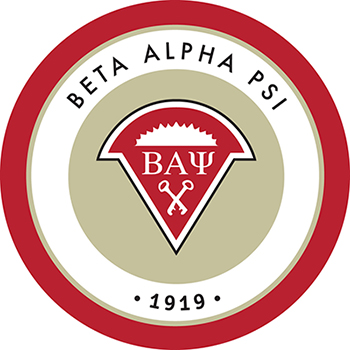 Pursuing an accounting, finance, or MIS degree at Gonzaga can be challenging at times. Pulled by demands from both inside and outside of the classroom, you will find that Beta Alpha Psi (BAP) can help you meet these challenges while enhancing your opportunities for successful placement as you graduate. BAP actively connects you with other Gonzaga accounting, finance, and MIS students and alumni with the professionals recruiting on our campus.
Our weekly meetings include unique conversations with professionals covering a wide range of topics. We focus on showcasing career opportunities in public accounting and private industry, strategies for successful completion of the CPA exam, interviewing tips, and technical topics.
Membership in BAP will allow you to begin building your professional and personal network through interactions with campus recruiters, professional staff, professors, and fellow students. These relationships will not only assist you today, but will form the foundation for the network that you will turn to regularly as a professional.
For more information email Beta Alpha Psi.