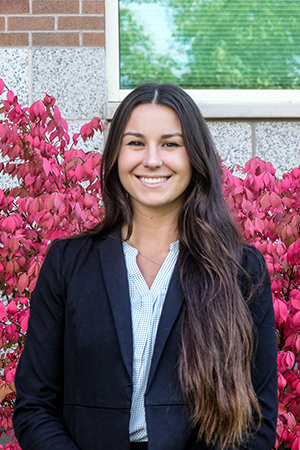 Attending law school had not crossed my mind at any time throughout my life until I began my journey as a Peace Corps volunteer. It was as an education volunteer in the Philippines did I realize the importance of not just supporting my students in their academic success but advocating for them for their future opportunities. This also meant providing the necessary foundation to propel them into success for their future endeavors. In order to combat a discrepancy in English standards set by the Department of Education and the reality of the students' English proficiency, I worked with many local teachers and the head of the English department to create a remedial reading program. Through this program, Remedial English for Academic Development (R.E.A.D), we were able to identify and enroll incoming students in remedial English classes to promote a productive and successful academic career. As invested teachers, we realized the unparalleled importance of a good education to create better opportunities for our students later in life. After returning home from the amazing and fulfilling experiences I gained in the Philippines, I was searching to achieve that same kind of impact stateside. This is when I turned my attention to the field of law.

As I start this new adventure that is law school, I still maintain a strong desire for public service and advocacy for underrepresented people. My current interests are aiding and pursuing justice for individuals who have been trafficked against their will. After some research, I was appalled to find that these types of crimes happen in the United States at an alarming rate without much retribution for the victims. Even if I don't end up in this niche, I know that I will find myself serving others within the capacity of the law. My hope and goal is to bring light to the realities that many Americans would rather ignore as well as give a platform to the voices that need it most.

I am incredibly grateful for this opportunity to be part of an amazing program such as the Thomas More Scholarship Program and to walk along side of so many talented and driven individuals. Surrounded and supported by an amazing staff and cohort, I am very excited to start this journey in order to benefit others within the spectrum of the law.